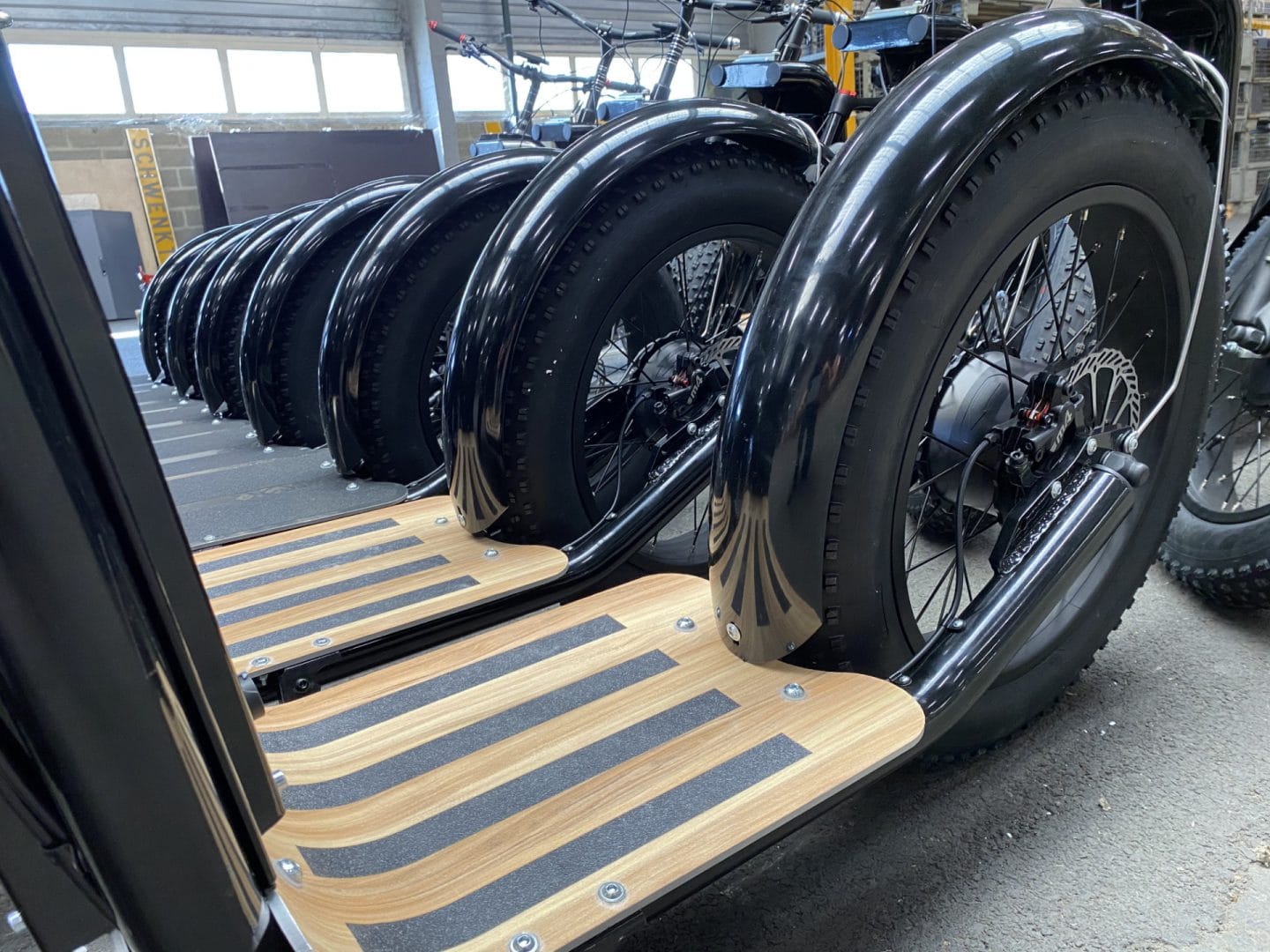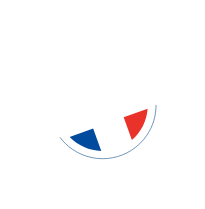 Zosh

An astonishing electric scooter! One of the best all-terrain scooters!
Safe and efficient all-terrain scooters
High-end chassis composed of 2 tubes of 50mm in diameter. Shimano or Magura 4-pistons brakes were initially used for competition and 180 mm discs identical to those used on mountain bikes. Tires: 20 × 4 FAT
ZOSH Mountain For performance …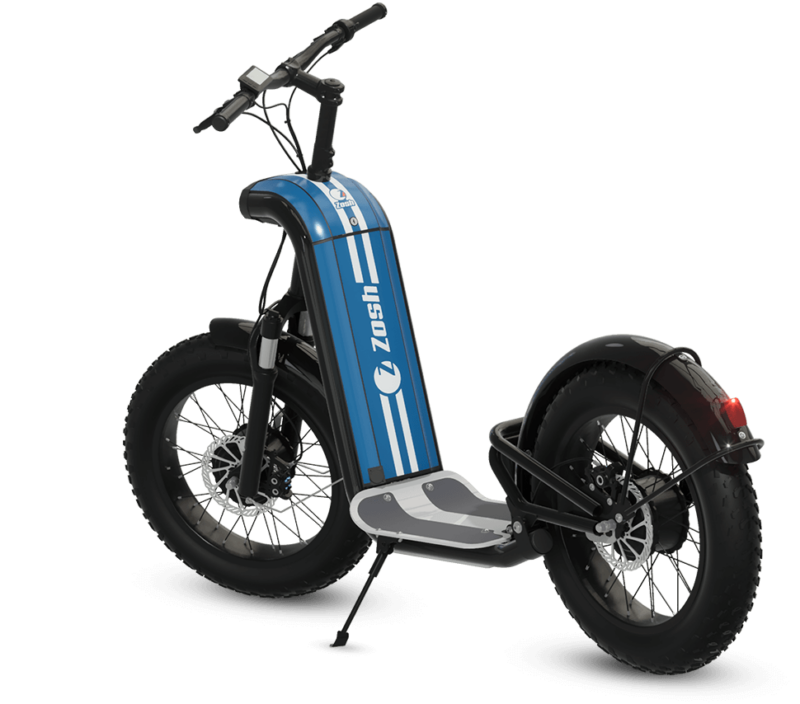 2×750 w

2 brushless motors

43 to 56 miles

autonomy

1680 wh

battery (M50LT LG cells)

Rear suspension
2 years warranty
ZOSH Allroad For versatility …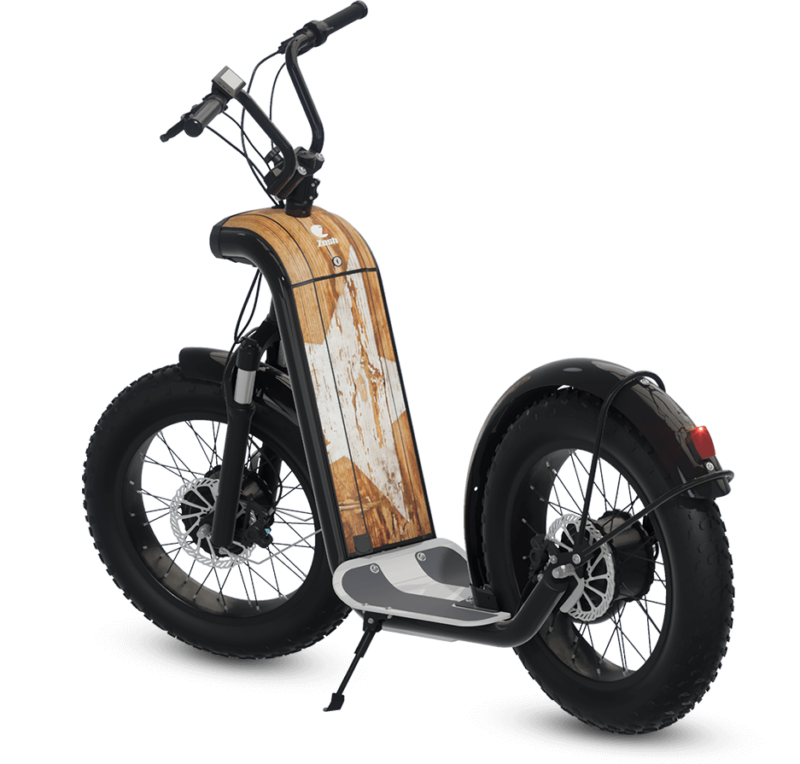 2×500 w

2 brushless motors

31 to 43 miles

autonomy

1152 wh

battery (M50LT LG cells)

Foldable handlebar
2 years warranty
The agility of the electric all-terrain scooter
Maximum speed is electronically limited, the unlimited power is available on request (only on private property – we take no responsibility for any abuse!)
An all-terrain scooter with great autonomy
From 37 (60 km) to 49 miles (80 km) autonomy depending on the urban or all-terrain conditions (user's weight, ground, inclination, average level of support, etc.) Great autonomy is guaranteed to go on long rides or for everyday use.
A versatile all-terrain electric scooter
Asphalt, sand, dirt, snow… the Zosh all-terrain electric scooter will feel at ease everywhere and allow you to admire all types of landscapes during your leisure activities or your daily outings. Its power, design, its FAT tires… plethora of features available to make your electric scooter Zosh the perfect ally
for both urban and "wilder" use 😉
Indulge… and escape!
The CE marked all-terrain electric scooter
Our scooters comply with France's decree on electrically powered vehicles following the modification of the traffic codes which were put into place on July 1st, 2020. Zosh scooters are limited to 25km/h in France in compliance with these changes. As for insurance, we strongly advise you to get in touch with your insurance company to see the possibilities offered to you.
Motor: 750W nominal high torque brushless motor (1200W peak), integrated into the rear and front wheel
20 A/h Lithium/ion battery integrated into the chassis (35 A / h optional for a minimum autonomy of 31 miles (50km) in difficult conditions with hilly terrain. The battery is designed and assembled in France. It is removable to be able to charge it up easily, without having to take the scooter with you.)
LCD screen: speed control, assisting level, mileage, operating time, USB output to connect your phone or another electric accessory etc.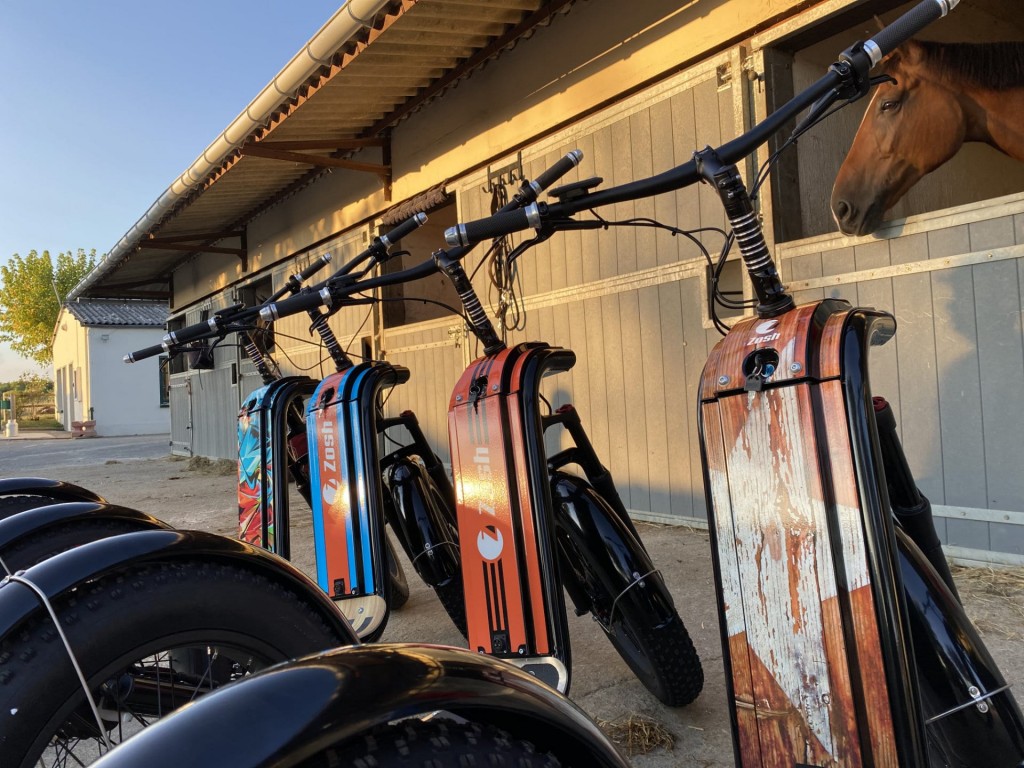 Get a big-wheeled electric scooter
Buying a big-wheeled scooter means choosing a highly versatile vehicle in terms of uses. The large 20×4 FAT wheels of the Zosh all-terrain scooter are essential for off-road use. Coupled with the suspension fork, these features considerably increase users' comfort by absorbing the shocks and bumps of the ground.
They also contribute to guaranteeing better balance during more drastic maneuvers. These large wheels, thus, ensure safety.
Comfortable all-terrain scooter
The support for the feet provided by the Zosh all-terrain scooter remains low because a good center of gravity is key. This makes the Zosh a particularly balanced and maneuverable scooter. Moreover, our scooters do not have any bar between your feet: therefore, improving maneuverability but also safety. Indeed, you can quickly get off your scooter, if need be, without risking tripping.