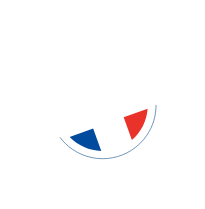 Zosh

Zosh, the BEST all-terrain electric scooter!
With battery autonomy allowing you to go on 31 to 49 miles (50 to 80 km) rides, the off-road scooter electric by Zosh is the newest mean of transport that will accompany you on your daily journeys and adventures in nature. One of its best advantages? It is entirely designed and made in France, thus, customize it the way you want!
Is the Zosh off-road scooter the most effective on the market?
In the last few years, the scooter sector has tremendously grown. In addition to being a convenient means of transport to avoid public transport, this off-road scooter is green. These electric vehicles are city-friendly and can be ridden on sidewalks as well as on bicycle lanes. You may have found it hard to ride a scooter in nature during hikes? With the Zosh off-road scooter electric, riding in the middle of nature will not be an issue anymore. Indeed, with our e-scooter, you can ride on forest trails or uneven countryside paths.
Our electric vehicle enables you to speed down hills or go up steep roads: thrills guaranteed! Our off-road scooter electric is no simple child scooter thanks to its optimized braking system. Thanks to its two powerful 750 watts motors mounted on large wheels, you effortlessly reach satisfying speed. The two main wheels make it easier for you to conquer bumps in the road or uneven paths. To put it simply, our e-scooter is the most effective on the market according to the price-quality ratio.
The first all-terrain off-road scooter customizable and made in France
When one goes to a store to buy his or her first electric scooter, one thing is striking: they all look alike. This is where our off-road scooter electric comes in since it is infinitely customizable. The basic model has a suspended fork for optimum comfort, discs brakes to guarantee maneuverability and mobility for all, no matter your age or size. Furthermore, design is essential for our electric vehicles.
Our off-road scooter offers a large customizable space. You can add the logo of your firm or any other drawing to satisfy your imagination and make your scooter unique. To control the quality of our scooters, we take care of the painting and customization of your scooter. From design to manufacturing, everything is done in our French factory. Of all the parts that compose our scooters, only the tires come from China. Guaranteeing French savoir-faire is particularly important, so we make sure to put it forth.
Reasons why our off-road scooter will soon become your best companion
Whether you use your scooter to commute or to go on adventures, safety is guaranteed thanks to effective braking provided by the disc brakes. Be more than a pedestrian. Maneuvering the scooter and conquering the city is simple thanks to the comfortable handles and the great shock absorbers. Your off-road scooter electric can be taken anywhere, even in the mountains for a thrilling journey. When one needs an electric scooter, one also needs great autonomy to ride anywhere stress-free. The thrills enthusiasts will speed down slopes and go up hills. In urban areas, your scooter will stay with you for at least 49 miles (80 km). Once your battery is empty, you will only need two and a half hours to charge it up. This quiet vehicle with inflated tubes will be ideal to organize guided tours. Finally, to ensure your safety, we strongly advise wearing protection such as a helmet, kneecaps, and elbow caps.
How to have fun safely in offroad?
1. Check your tires before you head out – make sure they're properly inflated and have good tread.
2. Get to know your scooter – take some time to practice riding it in an open area before taking it offroad.
3. Be prepared – bring along a charger and extra batteries, just in case.
4. Know your limits – don't push yourself (or your scooter) too hard. If you're new to offroading, start with easy trails and work your way up.
5. Be aware of your surroundings – keep an eye out for obstacles and be prepared to navigate around them.
6. Be cautious – offroading can be dangerous. Take it slow and be aware of your surroundings at all times.
7. Have fun! – Offroading is a great way to get some fresh air and exercise. Enjoy yourself and be safe!
Can you take an electric scooter off-road?
You can take an electric scooter off-road if it is assembled with pneumatic tires, has a high-powered motor, and a strong battery pack. Some electric scooters are even brushless, which means they have no carbon emissions. They are also very lightweight and easy to maneuver. This is the case with the Zosh all-terrain scooter, the most powerful on the market!
You can take an electric scooter off-road if it is assembled with pneumatic tires and has a charger that is designed for an electric motorcycle. Most electric scooters have a top speed of around 20 miles per hour, but some faster models can reach speeds of up to 30 miles per hour. most of the models Motor scooters are not designed for off-road use, but you can ride them on packed dirt trails, with the zosh you can go off the beaten path and walk wherever you want! All electric scooters use rechargeable battery packs to power the motor. The battery pack is made of lithium ion cells and is mounted on the frame of the scooter. Electric scooters have a power core that controls the motor and the speed of the scooter. Scooter accessories such as lights, mirrors, and baskets can be added to Zosh electric scooters.
Why do you need too buy an eletric scooter ?
Off-road electric scooters are a great way to get around. They are easy to ride and have great acceleration. They also have a top speed of around 20 mph. They have a hub motor and fold up for easy storage. They are also the best scooters for sale. They come with a scooter battery and a charger. They also have pneumatic tires and a led-light. They have a great turning radius and are very sleek. They are perfect for cruising around town.
An electric scooter is a great option for those who are looking for an eco-friendly and efficient way to get around. Here are some of the top reasons to consider buying an electric scooter for off-road use:
They're great for short commutes and running errands.
They have excellent acceleration and can reach high speeds.
They're powered by a hub motor, which makes them extremely efficient.
They're easy to take and store away when not in use.
The best electric scooters are made with high-quality materials and can last for years with proper care.
They're easy to recharge, and most only take a few hours to reach a full charge.
They're lightweight and easy to carry around.
They have pneumatic tires that provide a smooth ride.
Scooter batteries are long-lasting and environmentally friendly.
They have a small turning radius, making them easy to maneuver.