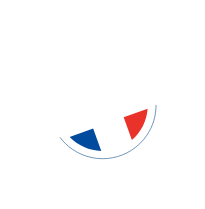 Zosh

The best electric scooter for snow
As efficient in the city as in the mountains, the Zosh allows you to safely ride on slippery or damaged trails. This electric scooter can overcome any type of slopes or grounds, ensuring safe and comfortable outings all year long. Made in France and entirely customizable, the electric scooter by Zosh can even hurtle down a snowy hill or a skiing trail for maximum thrills and spills!
Is it possible to ride an electric scooter on snow?
With its FAT tires, its charger with an autonomy of 31 to 49 miles (50 to 80 km), and its powerful braking system, the Zosh will reconcile you with electric scooters.
Do you want your next winter sports holiday to be different? Let us introduce you to a unique experience on snow thanks to the Zosh scooter! This personal transporter is equipped with wheels mounted on suspensions identical to those of a mountain bike. Therefore, you have perfect control over your descents and rides on steep trails.
On a full battery, you can enjoy 3 hours rides depending on the way you use your scooter (state of the battery, type of trails, and slopes…). For your battery to be fully charged up, you need to plug it in for two and a half hours. Thus, you will have plenty of time to enjoy memorable rides in the forest or impressive slopes. You will not have to worry about anything but the beauty of the landscapes!
All our scooters are road-approved, meaning that they can be ridden in both urban and rural areas. Being an eco-friendly means of transport, electric scooter rides will improve your daily outings with optimum comfort.
Before drinking a good glass of mulled wine, during one of the guided tours that punctuate your stay or while your children are riding their scooter, grab the handles of your Zosh scooter and go down uncharted roads for a few hours.
What are the best features for an electric scooter for snow?
From the scooter structure to its battery, the Zosh is entirely made in France. The scooter by Zosh has specific features:
Wheels: 20×4 FAT tires, a suspended fork without a center bar for stability and ease of use. The sturdy inflated tubes will allow you to conquer any grounds and weather conditions for a unique sort of experience.
Braking system: the professional 4-pistons disc brakes (Shimano or Magura) are usually used for competition (motocross, BMX, trial, mountain bike…). The disc brakes provide firm, powerful control when you need to stop.
Shock absorber: each high-end shock absorber allows you to conquer the asperities of the ground for optimum comfort. This limitation of the jolts also favors the grip of the scooter.
Maximum speed: thanks to the powerful batteries of the scooter, you can quickly reach 15 mph (25 km/h) with a single acceleration. You can go faster, but you should be careful to remain out of harm's way.
For example, equipped with headlamps, you can go on rides during the night and discover nature in a new light. During the day, your best electric scooter for snow is your ally during your rides and hikes, where you can discover places that are still wild.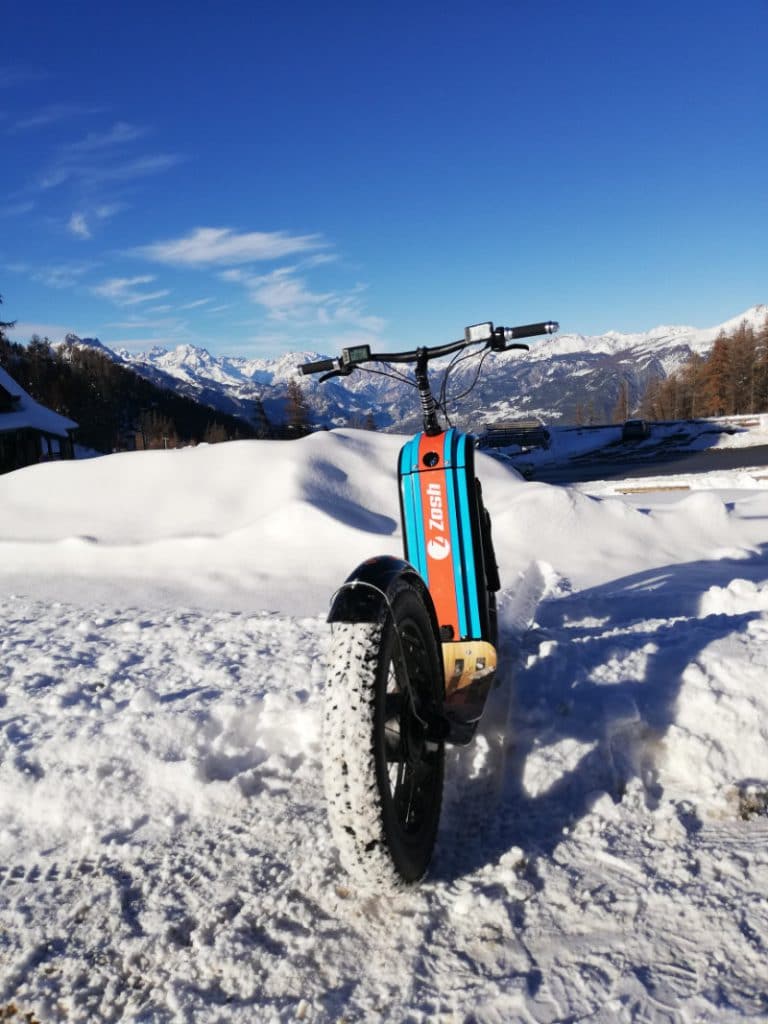 Zosh, the ideal and versatile electric scooter for snow!
The Zosh is much more than a means of transport or leisure vehicle, with this electric scooter for snow you will experience some of the greatest thrills and spills.
For your urban trips or for a ride through the mountains or forest, the Zosh electric scooter adapts itself to your desires. Private individuals or companies, enjoy our highly customizable scooters to display your logo, personal message, or simply your personality!