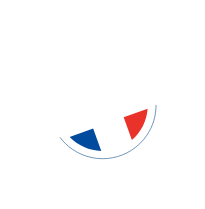 Zosh

Zosh, the French electric scooter
You are looking for an out-of-the-ordinary type of vehicle? A subtle blend of practicality and mobility to commute or to go on adventures in the middle of nature? With the Zosh, the high-end electric scooter made in France, you may have just found what you have been looking for. Discover this all-terrain means of transport that made quite a sensational entrance on the scooters and electric vehicles market.
An e-scooter designed and manufactured in the Sougé-le-Ganelon in the Sarthe region
Halfway between a kick scooter and an e-scooter, Zosh is a real oddity in the world of electronically power-assisted vehicles. Easy to master and resolutely ecological, as powerful as it is silent, this electric vehicle has great autonomy and can take you anywhere if you do not forget your charger. On a full battery, you can easily go on several dozens of rides, no matter the terrain. Thanks to its big wheels, the new French all-terrain electric scooter can be safely ridden on a bike path or off beaten trails, on damaged roads, or in the mountains. This approved French electric scooter will accompany you anywhere: as well on the sidewalks of your town – because it complies with the traffic codes and is authorized to circulate in public spaces – as during your walks or hikes outdoors, in the mud, or the snow. Few French electric scooters and other cross-country vehicles are road-approved and allow circulation in urban areas along the sidewalk. But this is the case with Zosh, the French all-terrain electric scooter.
A high-end all-terrain electric scooter made in France, entirely customizable!
Whether you see it as a French electric scooter or an e-scooter, Zosh has numerous assets to surprise you, especially when it comes to its sturdiness. Its fork is both lightweight and resistant, its braking system, with Shimano or Magura disc brakes, is simply unmatched. This eco-friendly two-wheeled vehicle is equipped with 20×4 FAT tires, inner tubes, and top-end shock absorbers, allowing you to ride as quickly and as comfortably as you wish. When you ride in the city, this vehicle is perfect because you can easily weave in and out of traffic and go faster than a pedestrian.
With the French electric scooter by Zosh, you can quickly reach a speed of 15mph (25 km/h). Indeed, you can count on a high-end acceleration system that will offer you some thrills on slopes and descents. But rest assured: its braking system, based on suspensions, a rapid tightening process of the main wheels, and top-end disc brakes, will guarantee your safety while you ride, provided you wear a helmet.
Finally, note that this French electric scooter is completely customizable, from the wheel to the handle and even the integrated LCD screen.
The new French electric scooter, a jewel by Cochet
The Cochet company has been established in Sougé-le-Ganelon in the Sarthe region for more than 70 years. Now, the company employs nearly 40 employees spread over a 12 000 m² site. The electric scooter by Zosh has been all the rage as a new means of transport, and it also encapsulates the company's first foray into the world of children and adult scooters.
If you live nearby or go on holiday near us, please note that it is possible to go on guided tours around our premises. You will be able to take the full measure of our institution, specializing in the machining of products with an unparalleled price-quality ratio. Always close to its customers and partners, Cochet also has an extremely efficient after-sales service.