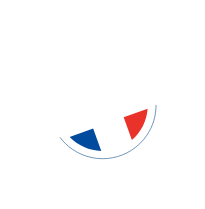 Zosh

Zosh, the innovative and high-end electric scooter
Zosh, the new high-end electric scooter, both beautiful and quiet, takes over your neighborhood. Whether it is for urban or rural mobility, discover the features of this new groundbreaking and eco-friendly means of transport.
The first customizable, all-terrain, high-end electric scooter
In the last few years, the electric scooter slowly but surely imposed itself in the cities as a green means of transport. The high-end electric scooter by Zosh takes advantage of this trend to offer you a unique type of scooter: part MTB and part scooter.
Enjoy the thrills offered by this pioneering electric scooter, thanks to its satisfying speed and effective braking system. Therefore, you can safely enjoy long rides guaranteed by the dual motors, whether it is in the city or the countryside. Because yes, the Zosh is adapted to both urban areas for your daily back and forth as well as for long rides on sinuous paths and rural roads.
Its unique advantage? A large platform to welcome you. With this high-end electric scooter, you are getting yourself an original and long-lasting means of transport made in France.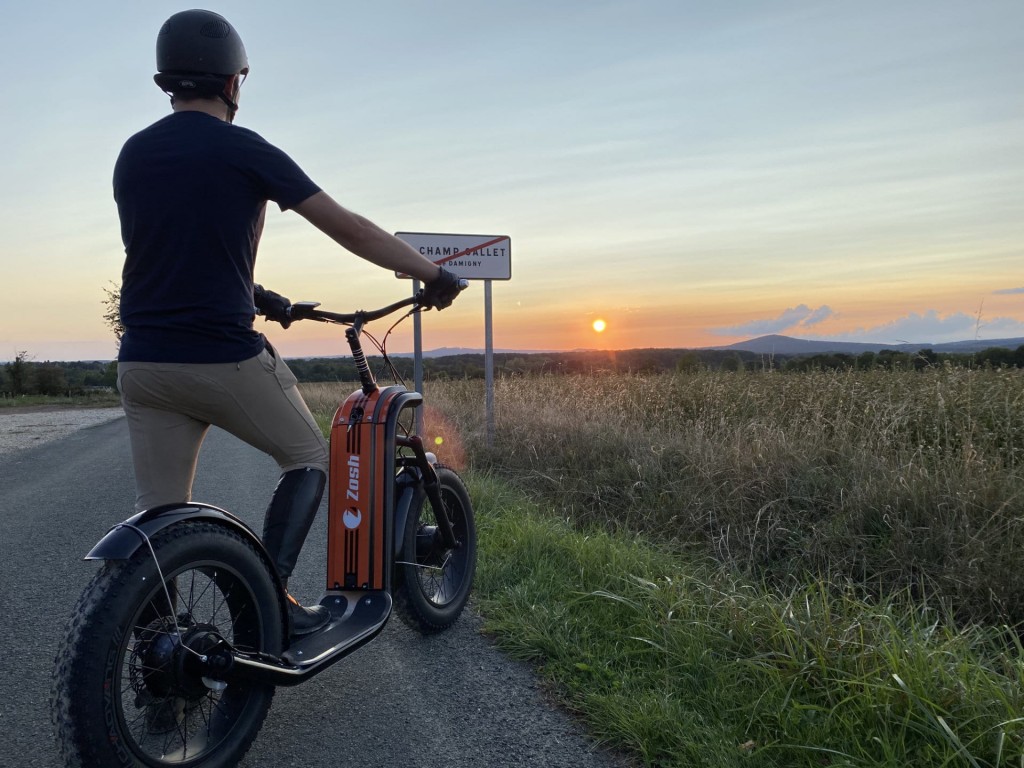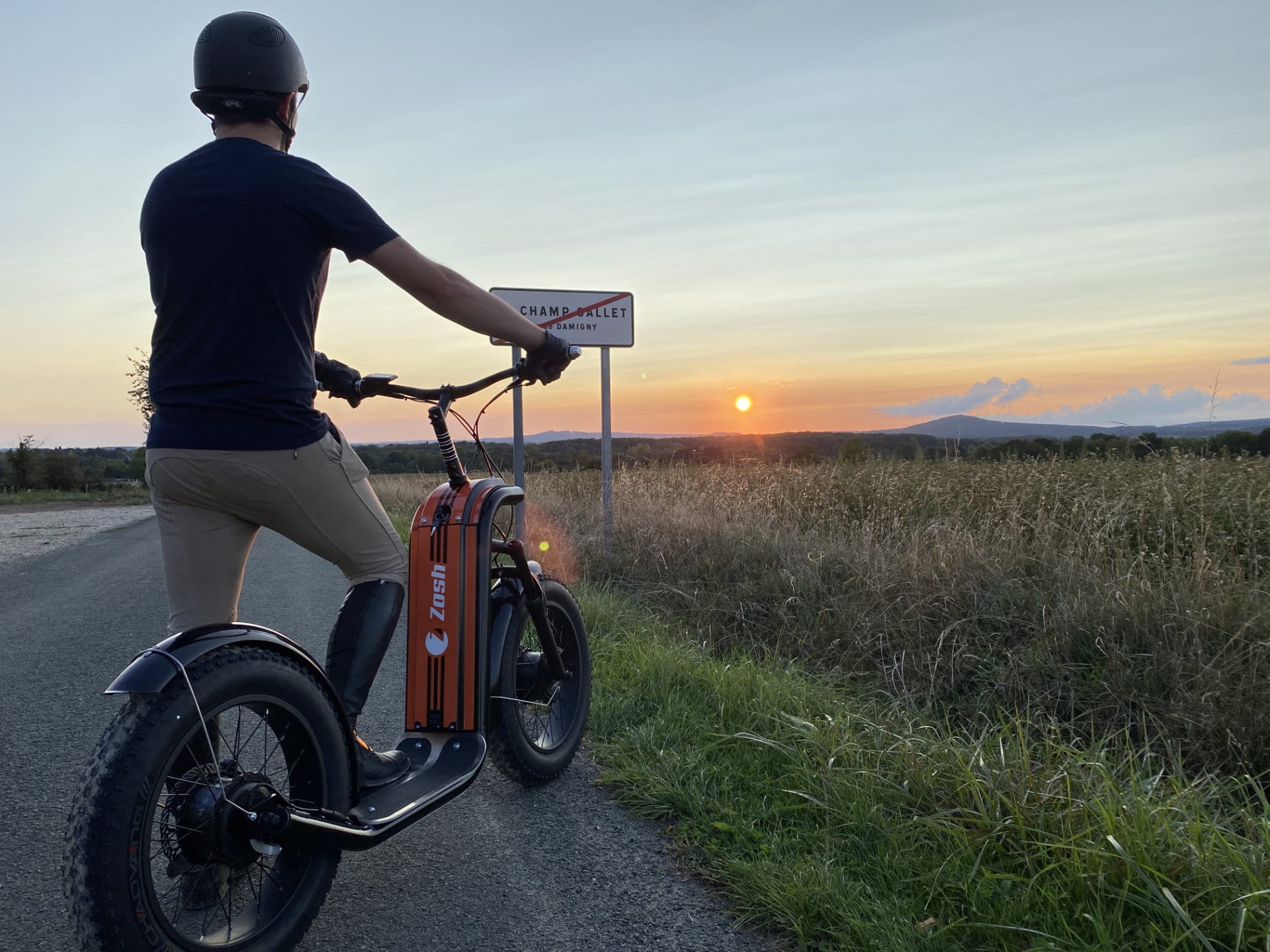 The state-of-the-art high-end electric scooter, adapted to all your needs
Provided with nonskid big wheels and a platform, the pioneering Zosh electric scooter offers you long and comfortable rides. Its adjustable handlebar makes the scooter adapted to both adults and children! Furthermore, its handles are provided with a moderate resisting system, allowing the youngest users to apply the brakes easily. It is, in that regard, adapted to any type of user, with a maximum load of 330 lbs (150 kg).
Thanks to its large autonomy, our scooter can take you on 31 to 49 miles (50 to 80 km) rides. Its lithium battery and its nonskid tires facilitate dramatic accelerations even on dirt or mud trails. Asphalt, mud, dirt trails: nothing can resist its suspensions and shock absorbers specially designed for riding on any type of grounds.
To make our scooter even more convenient and practical, we designed a removable lithium battery. You can easily take it out to charge it up, even more so considering that it only requires two and a half hours for the battery to be full. To put it simply, a high-end electric scooter.
An innovative electric scooter, designed for you
With its neat aluminum finishes, our groundbreaking scooter is part of the high-end, even luxurious, category of electric scooters. One of the key differences is its unbeatable price-quality ratio.
Despite its size, designed to guarantee optimum comfort for the user, this top-end scooter is also part of the lightweight and easy to maneuver category. The quality of the wheels and the rotation axis make it possible to overcome any obstacles, in all safety and serenity. The disc brakes also ensure scooter reliability under all circumstances.
The innovative electric scooter by Zosh is the ideal solution if you wish to equip your city with green means of transport. With a high-end electric scooter, you are doing good for your inhabitants and your neighborhood. In addition, its large customizable surface is a good way for you to convey your message or your partners'. Infinitely customizable, Zosh can also appeal to businesses that would like to equip their employees with comfortable and eco-friendly vehicles.