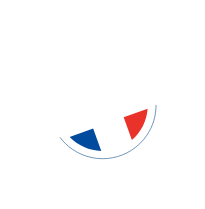 Zosh

An off-road electric scooter adapted to your every need.
A big-wheeled and versatile all-terrain electric vehicle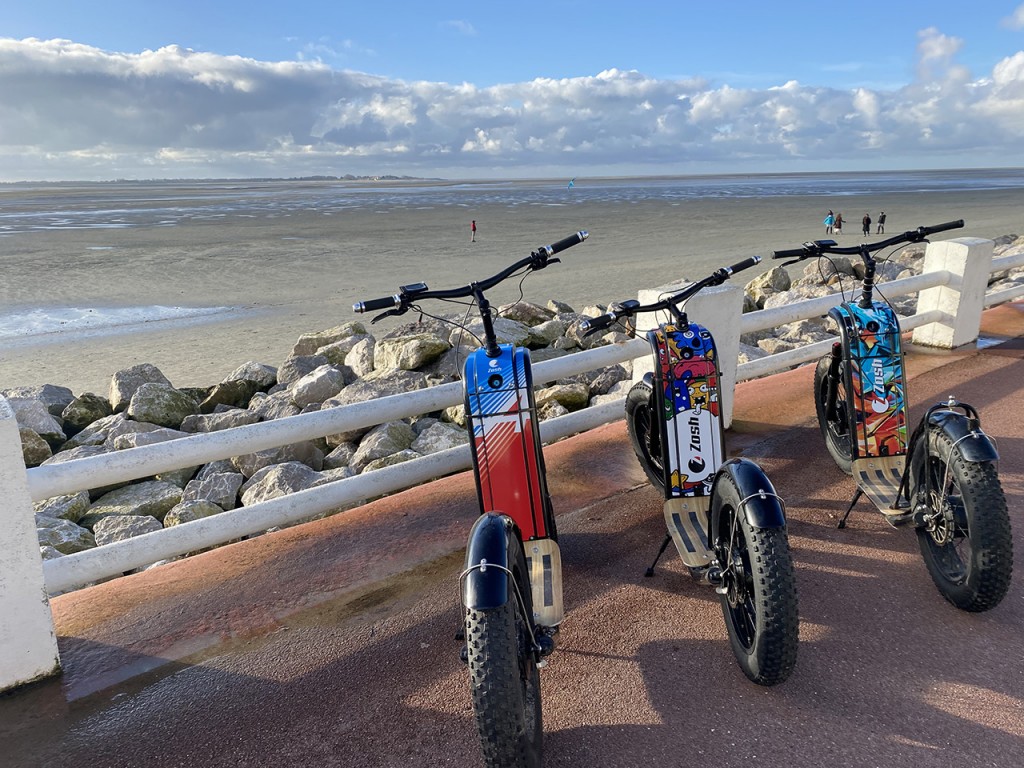 For scooters, electric bike rental companies, and tourism professionals wishing to expand their offer and increase their earnings.
By renting it, this out-of-the-ordinary scooter allows you to offer your customers rides in the forest, on the beach, in the mountain but also in urban areas… An unbeatable versatility!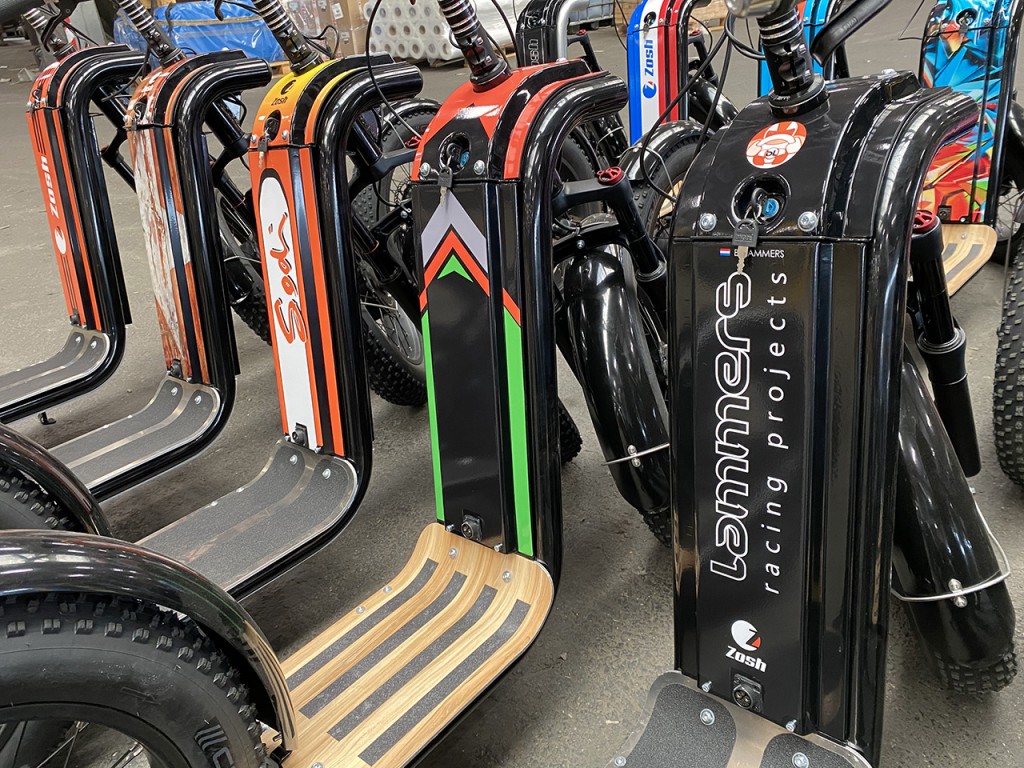 Off-road electric vehicles for businesses in search of renewing their fleet of vehicles.
Boost your business by offering your employees a fleet of highly effective, carbon-free scooters. Highlight your company's logo by customizing each scooter.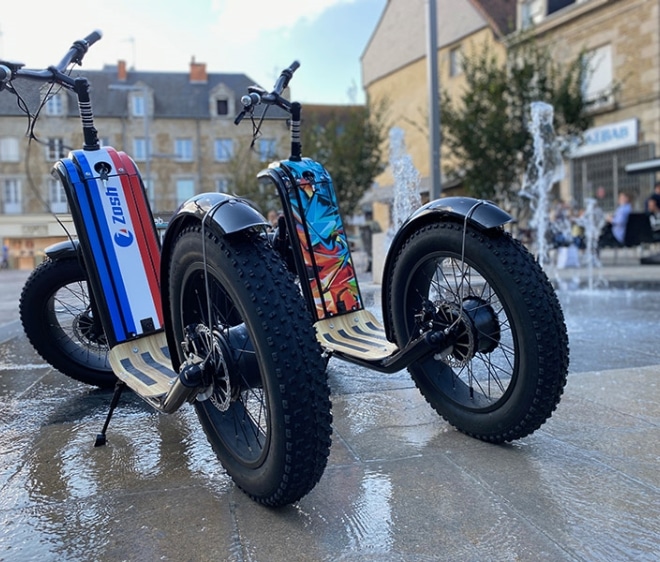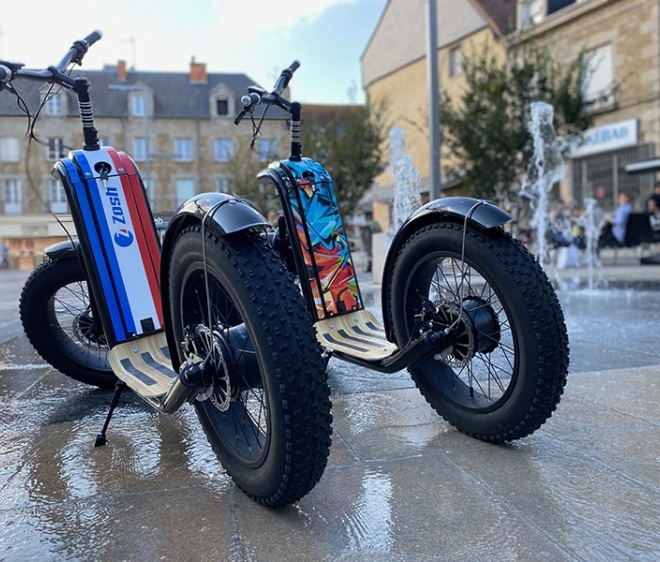 An alternative for city halls, cities, and collectivities that would like to develop an urban electric bicycle network.
Offer your fellow citizens a new carbon-free, fun, and easy-to-use means of transport. An excellent way to promote ecology and French manufacturing!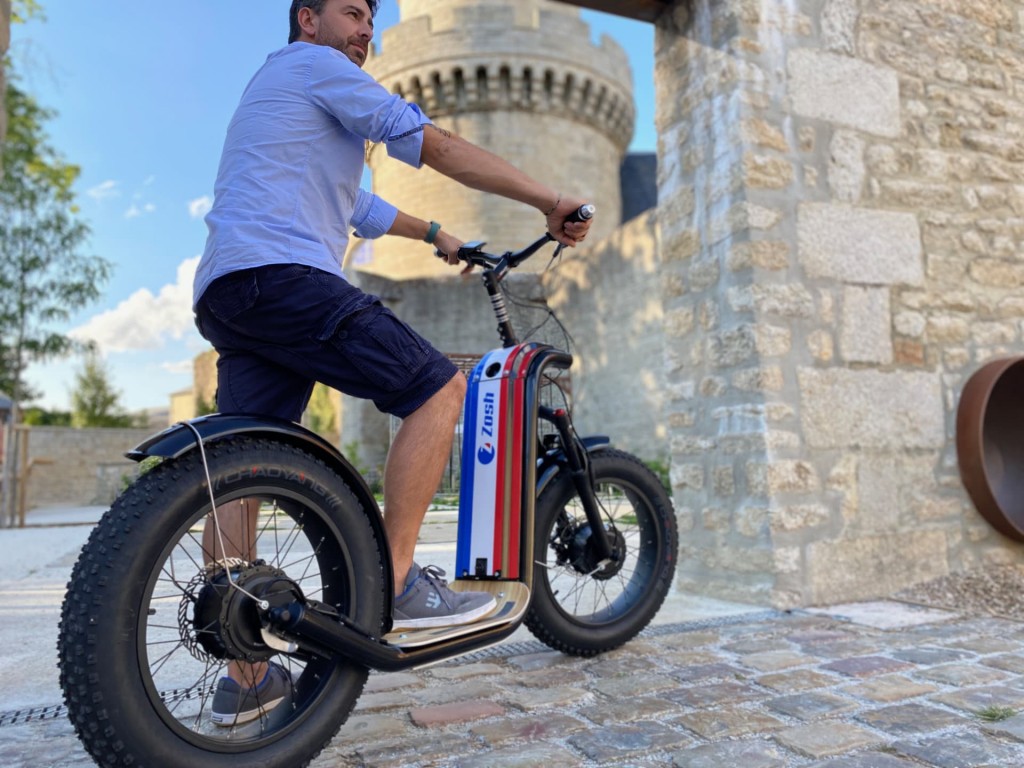 An all-terrain scooter for private individuals looking for a versatile leisure activity or a real means of transport
Whether you live in the city or the countryside, whether you use it to commute or for your leisure activities, whether you ride it on peaceful or intense rides, the Zosh electric scooter will take you wherever you want.