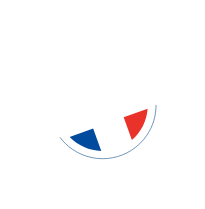 Zosh

Zosh, the big-wheeled all-terrain electric scooter!
Do you want to ride on any given ground with a large autonomy? Let us introduce you to the big-wheeled electric scooter. For off-road outings or daily journeys in the city, here is a versatile and entirely reliable vehicle! Made in France to guarantee optimum quality, durability, and enjoyment, this scooter has it all: ergonomics, agility, performance, and safety. Choose a high-end means of transportation!
Why should you choose a big-wheeled electric scooter?
Whatever your use might be, urban or more athletic, you might wonder: what are the advantages of having big wheels on an electric scooter? By choosing a big-wheeled electric scooter you gain versatility and comfort. Thanks to their suspended fork, the Zoshes maximize the enjoyment of use by absorbing all shocks. Thriving on roads, sand, mud, or snow, these scooters also provide you with excellent balance in all your maneuvers. Equipped with a high-end aluminum chassis, they can easily overcome all the constraints of off-roading and have, therefore, very efficient braking.
The maximum speed of this big-wheel all-terrain electric scooter is 15mph (25km/hr). It is possible to unbridle the scooter but only under certain conditions. With its long-lasting autonomy, it will take you everywhere: real scooters with an excellent price-quality ratio.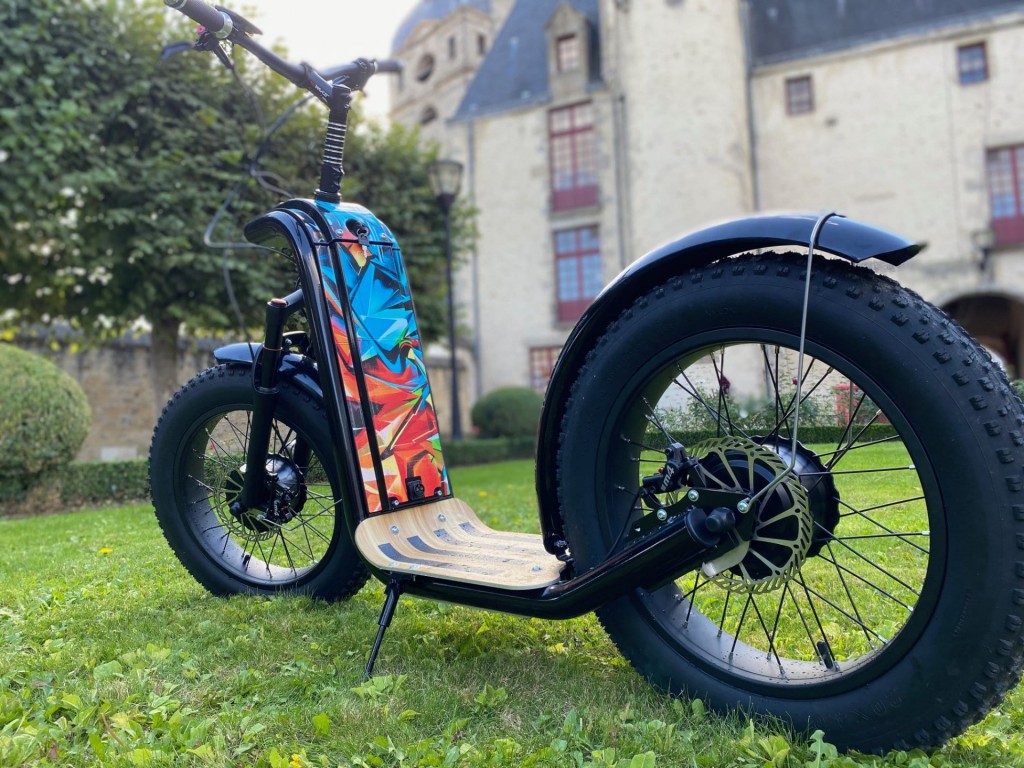 All-terrain Zosh tires, big wheels for cross-country outings
Whether it is the tires, the brakes, or the height of the big-wheeled electric scooter, everything is there for you to safely ride on any given ground. Fun and practical, these models are well-suited for cross-country, mountain, beach, or winter sports enthusiasts! They allow you to ride anywhere for 31 to 49 miles (50 to 80 km), according to your battery use.
This approved big-wheeled all-terrain electric scooter is equipped with 4-pistons brakes and 180mm discs (identical to those of MTB). Its 20 inches FAT tires and its inner tubes are designed to last. Its lithium battery, incorporated into the chassis, is easily removable. The suspended fork and the large front and rear wheels provide you with optimum maneuverability: it rides smoothly, offering unparalleled travel conditions! Both adults and children feel safe with the adjustable handlebars of the Zosh scooter.
A lightweight and ergonomic scooter for all
Zosh offers the most efficient big-wheeled electric scooter on the market for both private individuals and businesses. Equipped with powerful motors, sturdy tires allowing urban and off-road use, this vehicle offers a front suspension and high-end shock absorbers as well. The company that imagined and developed the Zosh all-terrain scooter is attached to French manufacturing, rich in savoir-faire (recognized for several decades). Benefit from unparalleled expertise! With its two powerful motors and its ease of use, you will be able to use it to go to work or grocery shopping and then go on adventures in nature on the weekends.
Finally, what also makes this big-wheeled electric scooter unique, is its aspect: thanks to the surface of its battery, it is easily customizable with various patterns or company logos. Treat yourself to the incredible potential of a modern ultra-versatile scooter!