News

Zosh, the all-terrain motorized scooter for kids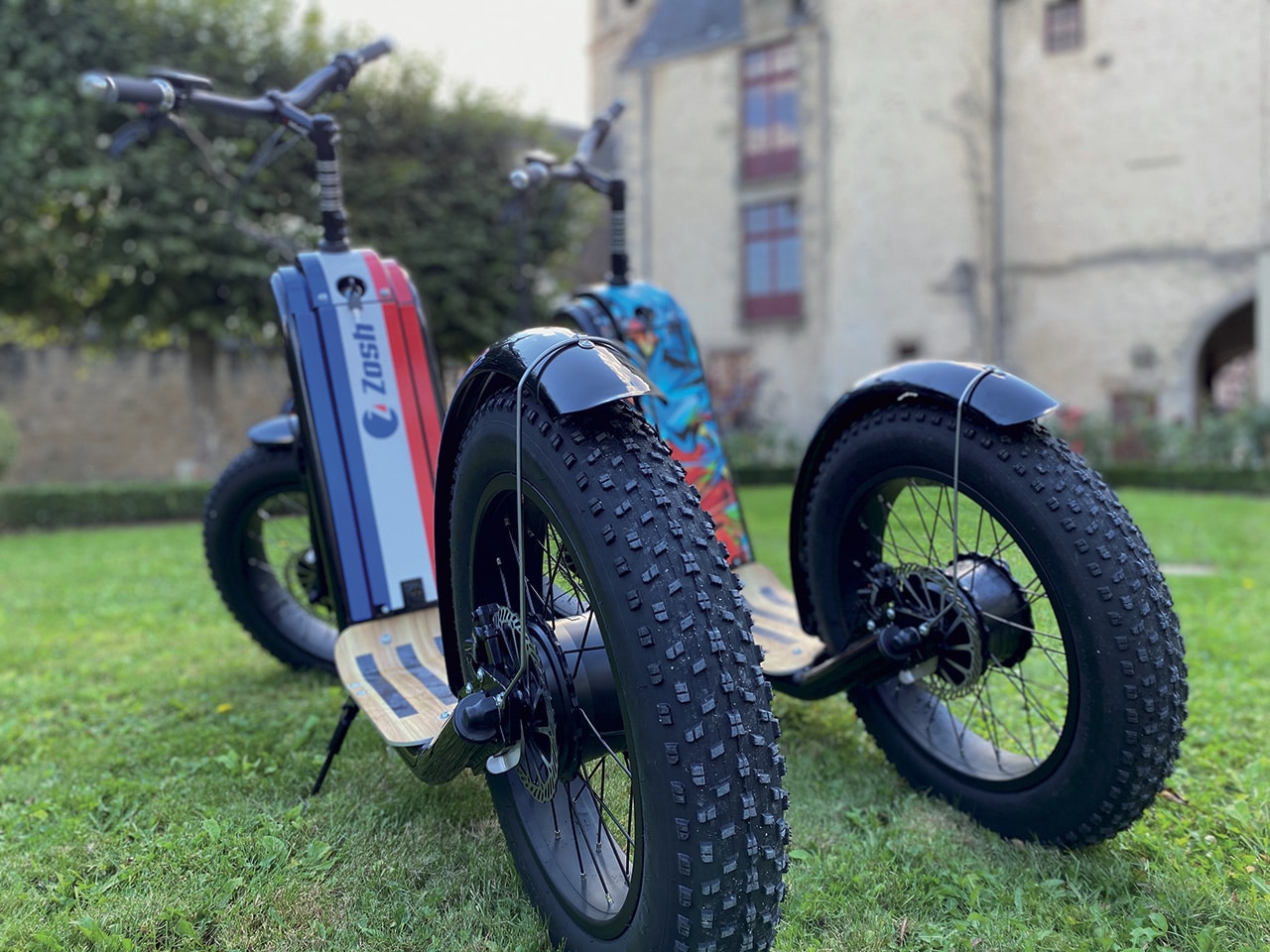 When it comes to your children's safety, nothing is too much. Therefore, picking out your kid's electric scooter to go on adventures with is important.
Many details crossed your mind when you decided to buy your child's first all-terrain scooter: is it easy to maneuver? Is it heavy? Questions relentlessly pop up into your head.
With the Zosh motorized scooter, you are sure to provide your children with a vehicle that they will thoroughly enjoy.
Both parents and kids will feel safer and will be able to easily ride it.
Zosh, the motorized scooter for kids that you will obsess over
To perfectly guarantee your kids' safety, we applied extreme caution to the manufacturing of our scooters. Indeed, our factory, based in the Sartre region in France, encapsulates all the stages of the development of our Zosh for kids. Thus, quality is controlled and ensured.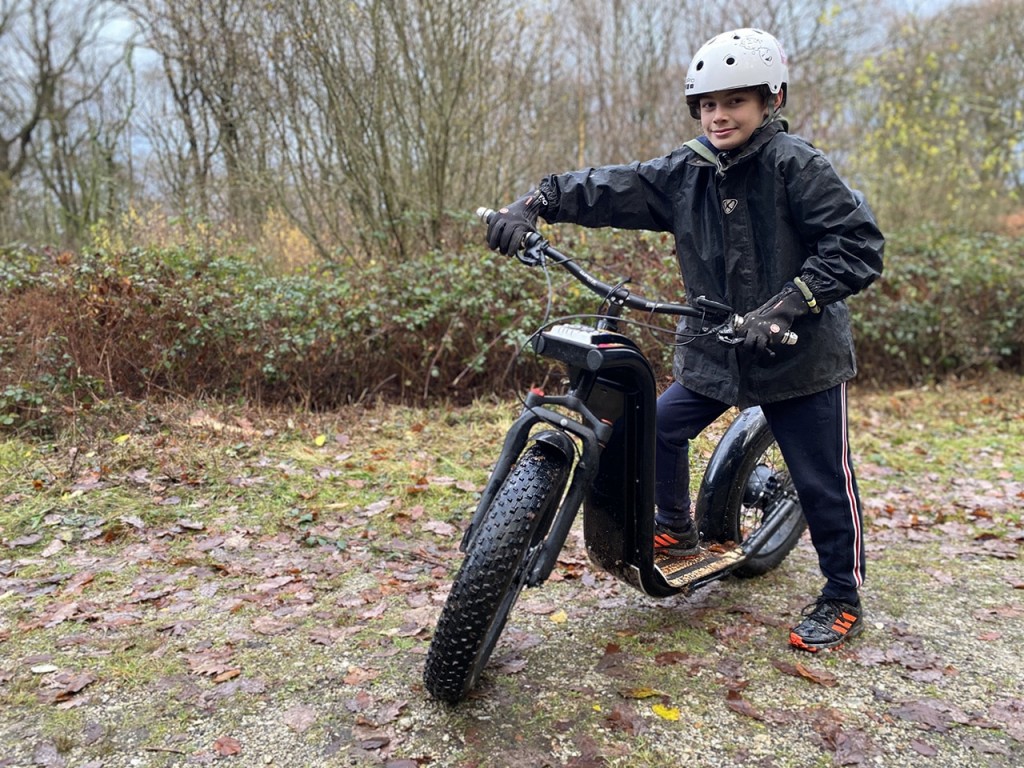 We know that only the best will do for your child. Therefore, in addition to the quality of the parts, we put great emphasis on safety. Our all-terrain electric scooters are equipped with a particularly effective braking system (Shimano or Magura discs). This system will allow your child to apply the brake easily without hurting his or her hands.
Safety first! For your kid to see and be seen easily while he or she rides his or her scooter to go to school or during outings with you, the scooters have rear lighting and blinkers. Do you worry about stability and balance? No need, with our large wheels equipped with FAT tires, road grip is made easier. The large platform participates in this balance as well. Indeed, with a lower center of gravity, balance is guaranteed. Together, they will conquer any ground: roads, snow, mud, sand, asphalt, pebbles, dirt… There are lesser risks for them to fall.
Long-lasting, our motorized scooters can accompany your children while they grow up thanks to the adjustable handlebar. Their arms are well-placed, making it easier to maneuver their vehicle without fearing shocks. All thanks to the suspended fork and shock absorbers.
As we all know, children tend to be lighter than adults. Therefore, one 750 W motor will be enough for them to enjoy their rides and go up and down steep slopes in the mountain. The same principle can be applied to the battery, the 20 A/h is enough for them to go on 24 miles (40 km) journeys. Integrated into the chassis, it can be removed and transported back home to plug into the socket.
The ideal all-terrain motorized scooter for your family outings
You are looking for a new way to do activities with your kids? Why not invest in a motorized scooter for kids?
Whether you live near the beach or in a forest, the Zosh electric scooter will accompany your whole family during your adventures. Far from home, you can pack up a picnic and some belongings in the trailer or the saddlebags that can be added to your scooter. Getaways have never been more fun!
Lastly, our scooters are particularly quiet, therefore protecting your children's hearing.
A customizable motorized scooter for kids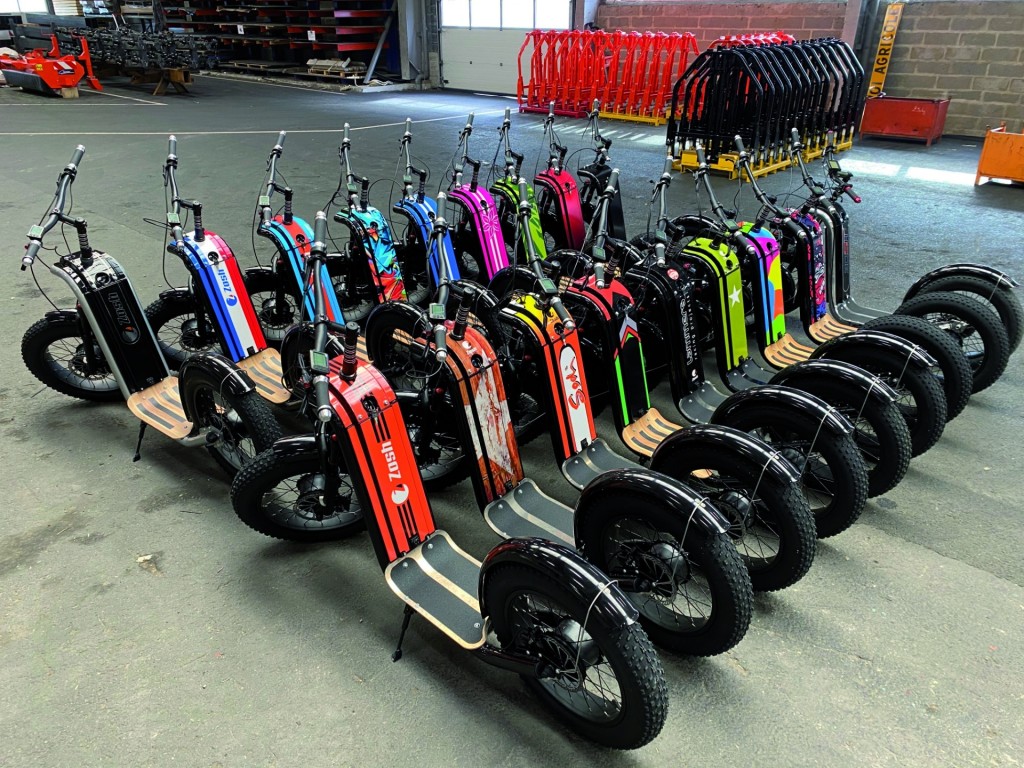 As you have already experienced: design is important to kids. In that regard, our scooters can be endlessly customized to match their sense of style and wants.
Whether they enjoy sobriety or high colors, they can make their requests and have a scooter that is entirely their own.
Get inspired by looking through the designs we already made!