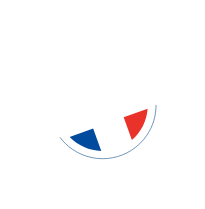 Zosh

Zosh, the electric scooter vs bicycle made in France
Did you know that the newest sensation in the world of electric transportation was coming straight from France? With the Zosh, the duel electric scooter vs the bicycle has never been stronger. Indeed, the electric scooter can be ridden everywhere, therefore the electric mountain bike has serious reasons to worry about! Whether you are fonder of cross-country riding in the mud, in natural parks, or on bikeways, it is a thrilling world that can now pass under your wheel.
Why you should buy an electric scooter instead of a bicycle
In recent years, the EPAC or Electronically Power-Assisted Cycles are all the rage. Indeed, with an electric vehicle, everyone can go riding on trails, even beginners. However, the electric mountain bike has several drawbacks, such as its weight and its lack of practicality in certain instances. This is where the Zosh steps in. Their vehicles are road approved and can easily be used to ride in the city, along sidewalks. You can also use them to explore mountains paths, and even ride on uncharted or uneven tracks.
You will have no trouble following the trails you used to take with your electric mountain bike, on slopes as well as in hills. Despite its huge fork and its two large wheels, the Zosh is a very pleasurable means of transportation and is particularly easy to handle. Additionally, its price-quality ratio is significantly more advantageous whether you choose an adult or a child electric scooter. You will realize soon enough that buying a scooter is more interesting than renting one.
How does the Zosh electric scooter work?
To put it simply, the Zosh works like a classic scooter. It is composed of a chassis, two main wheels, and handles located on either side of the handlebar. But to become an all-terrain vehicle, it was also equipped with a rechargeable motorization system, large wheels with 20×4 FAT tires and inner tubes, both flexible and sturdy suspensions, a throttle, a top-end shock absorber, and disc brakes with a clamping system.
The braking system is very important: to go on rides safely, especially if you are a sports enthusiast and love to speed down slopes, your disc brake must be flawless. When you ride at a top speed of at least 15mph (25km/hr), there is no room left for approximation, even if you have reinforced protections such as helmets, elbow pads, or kneepads. With Zosh, your safety is ensured beforehand and starts at the designing and manufacturing stages.
What activity to do with an electric scooter vs a bicycle
With your new Zosh electric scooter, the sky will be your limit. Some will choose it for their daily journeys, in both urban and rural areas. But it is mostly for your leisure activities and on your holidays that the Zosh will prove itself to be a top-notch means of transportation.
Do you want to experience thrills and spills in the middle of the forest, during outings in the Alps, or on bucolic strolls by the sea? Do you wish to reach a speed of 15mph (25km/h) when riding in a valley or down the slopes of a hill? Zosh can give you all this and more, regardless of the type of ground. If you do not forget your charger, you can expect long-lasting outings lasting several hours. For more information on the Zosh electric scooter, you can take part in the guided tours of the manufacturing site based in Sougé-le-Ganelon in the Sarthe region if you ever travel nearby.