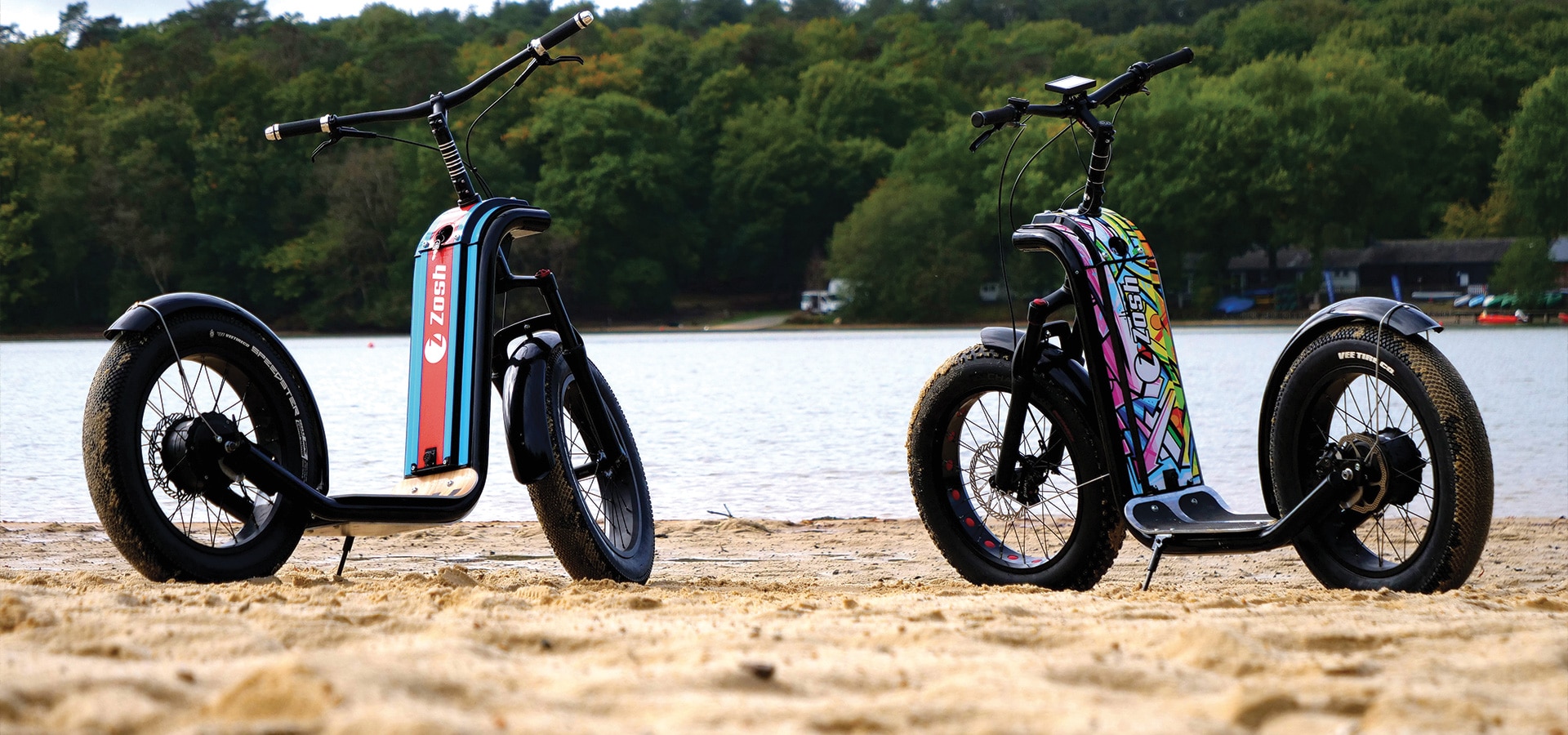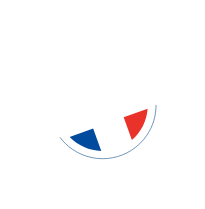 Zosh

Electric scooter for adults and children, ideal for the family
We designed the best all-terrain and urban electric scooter for performance seekers
The new ZOSH was designed to answer two needs: riding it on any terrain but also for daily rides in urban areas. Narrow trails made for MTB are a thrilling treat with this scooter equipped with FAT wheels, a suspension fork, and high-end 4-piston brakes usually used on mountain bikes.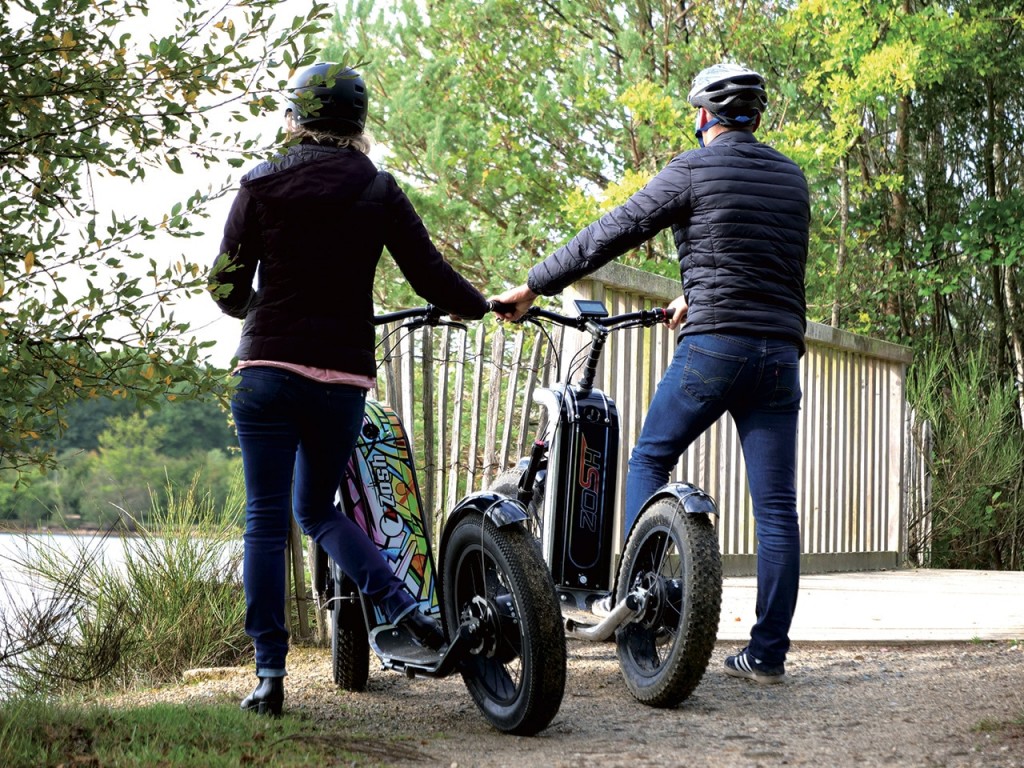 Are you an adult or child electric scooter enthusiast and like to use it in urban and dynamic mode? Look no further
Innovative, fun, and practical. The all-terrain Zosh scooter is your ideal mobility partner for your daily rides in urban areas!
Easy to maneuver, it can be used by anyone. Its optional saddlebags allow you to carry your groceries, laptop, files, your dog…
In cities more than anywhere else, your safety is essential: the scooter is equipped with high-end hydraulic disc brakes. Its powerful lighting allows you to see and be seen, therefore traveling by day or night is made easier. Practical and lightweight, the Zosh scooter has a comfortable autonomy to take you and bring you back from the office in complete safety!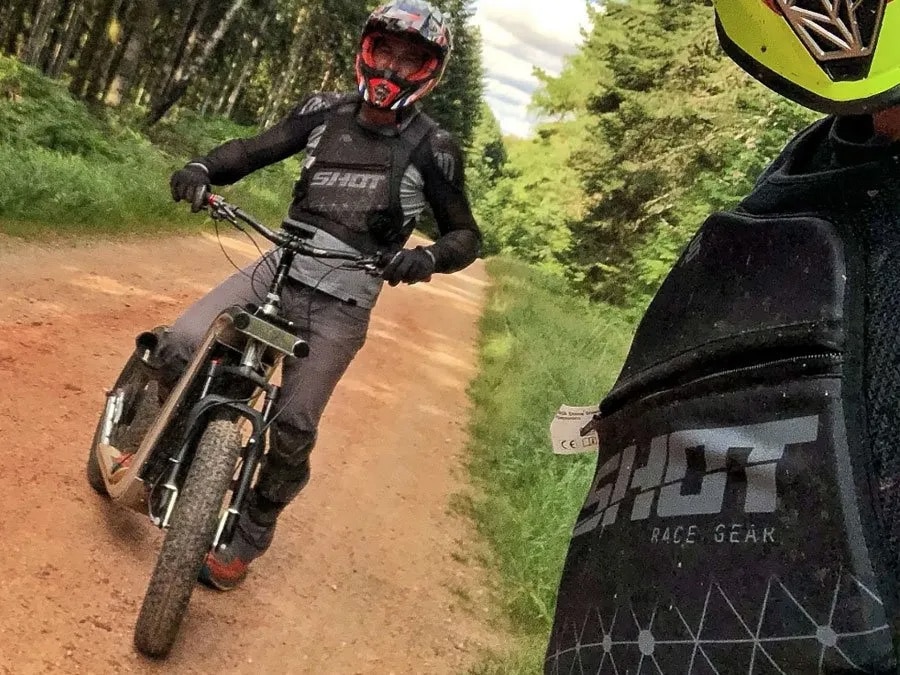 Are you an athlete or cross-country enthusiast in search of an all-terrain scooter?
Choose the dual-motors version and you will have a fun vehicle for your weekends and holidays trips!
With its large tires and its power, the Zosh scooter goes everywhere. Mountains, forests, shores … All this in silence and without disturbing the environment. What a joy!
Autonomy? Here too, the Zosh scooter is quite incredible since you can cover around 31 miles (50 km) in all-terrain mode! Enough to have fun for a while without fear of having to go home on foot.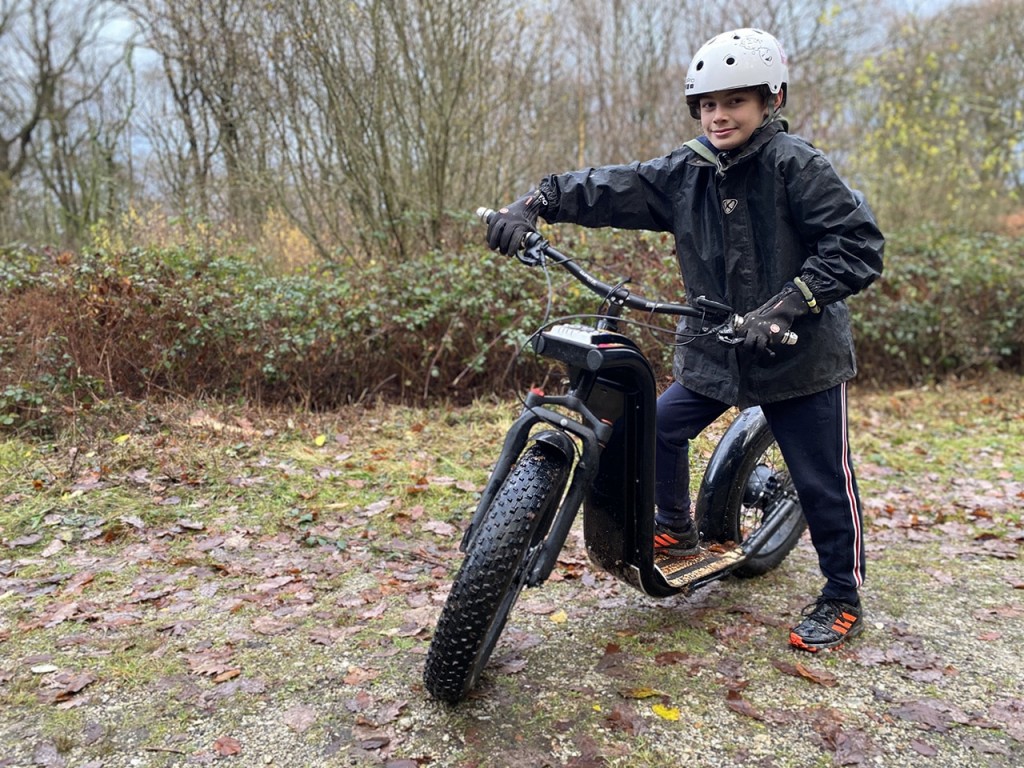 The strengths of the off-road scooter
You can use it every day: to commute, to go grocery shopping… But also, to have fun on trails in the forest, to go on rides in the mountains or by the sea…
No more traffic jams in the city
Reassuring and safe with its big wheels
2 x 750 W motors to conquer any slope!
Many available accessories
Large autonomy: 31 miles (50 km) in all-terrain mode and from 43 (70) to 49 miles (80 km) in urban areas
A battery integrated into the chassis and removable to be charged independently of the scooter
Very short recharge time in 2h30
Safety: highly effective brakes (downhill mountain biking type), lights, shock absorbers…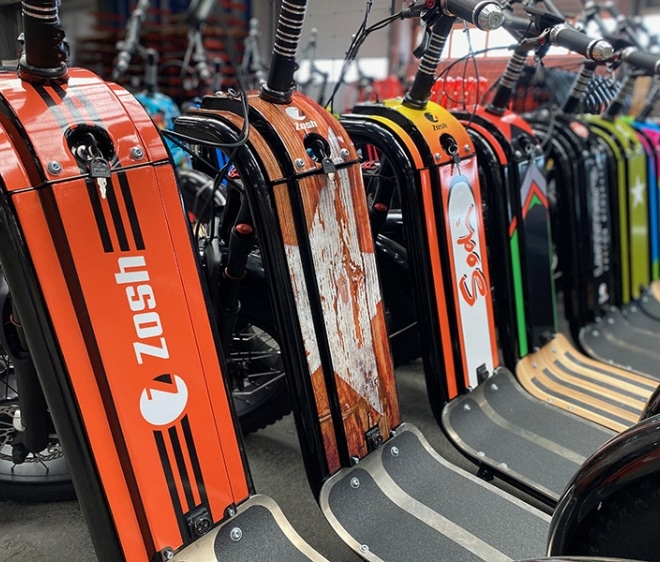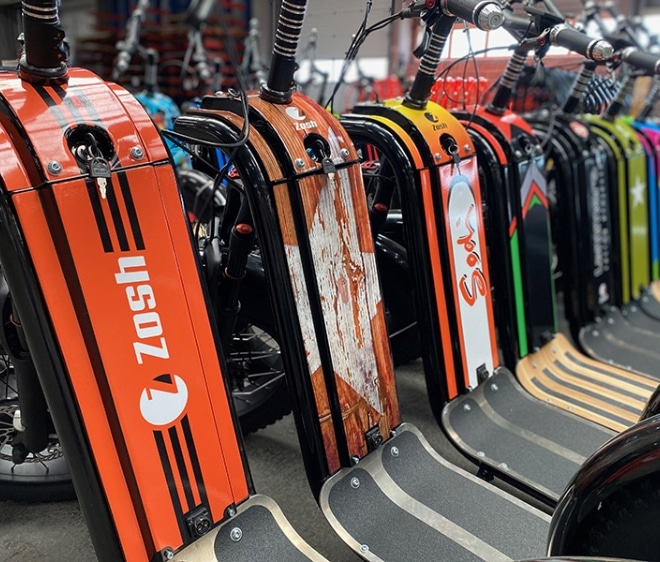 Customize your all-terrain scooter
Choose your Zosh scooter style among our available visuals.