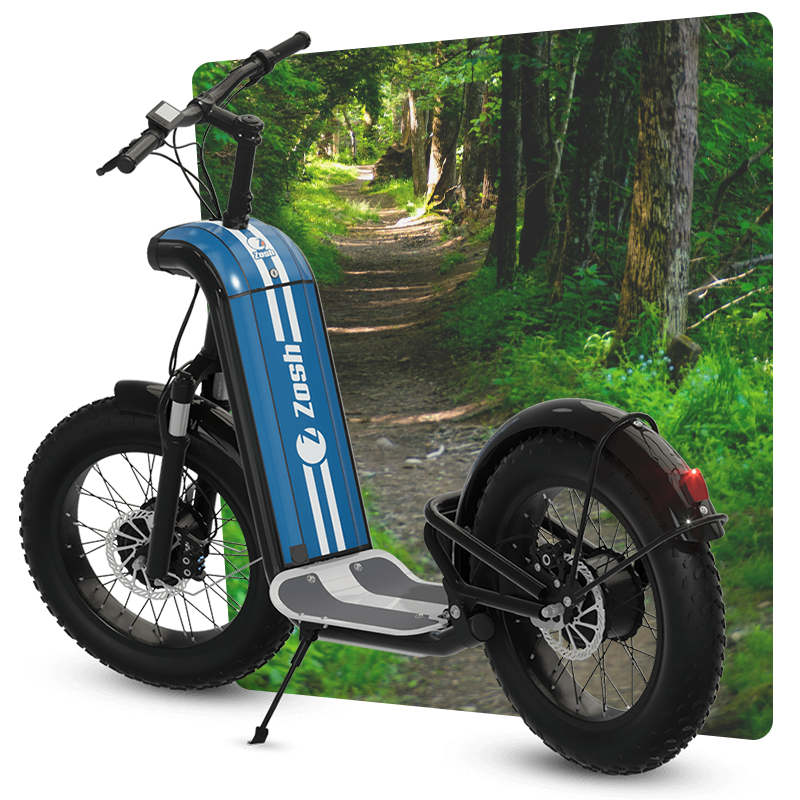 ZOSH Mountain
The all-terrain electric scooter designer for all the thrills and performance seekers.
Easy to ride with its low center of gravity and its great and comfortable maneuverability thanks to the suspended fork and the 20-inches FAT wheels.
ZOSH Allroad
The allroad electric scooter is designed for those who wish to move around effortlessly, easily, and comfortably while standing.
No more traffic jams in the city. You will happily commute with your Zosh in record time.
The Zosh Allroad will allow you to ride on any paths, forest trails, seashores, or by the rivers…