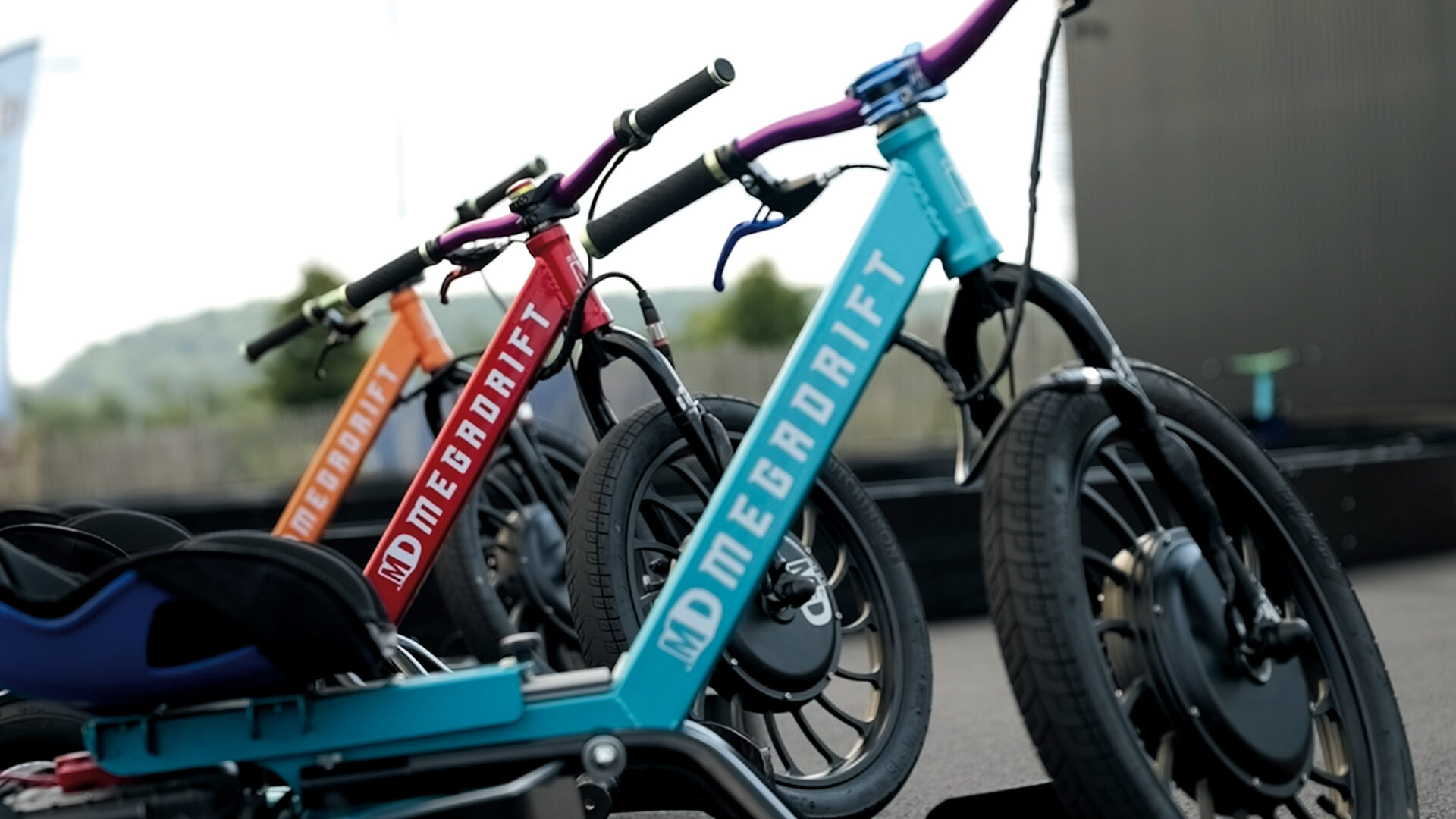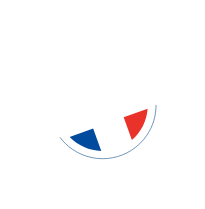 Zosh
MEGADRIFT
French electric powered tricycle Incredible sliding sensations
(on a secure training track)
ZOSH MegaDrift, French electric powered tricycle
The ZOSH MegaDrift is an electric traction tricycle specially designed for thrill-seekers and more particularly controlled sliding and drifting. The MegaDRIFT is a one-size-fits-all model suitable for both adults and children, offering an exhilarating riding experience for pilots of all ages. Its quick handling ensures instant enjoyment as soon as you take the wheel.
The frame of this tricycle is made of high-quality steel, combining exceptional strength with remarkable lightweight, and it is covered by a lifetime warranty to ensure enduring durability. Equipped with a powerful 1500-watt electric motor mounted in the front wheel, this tricycle delivers impressive acceleration and precise control.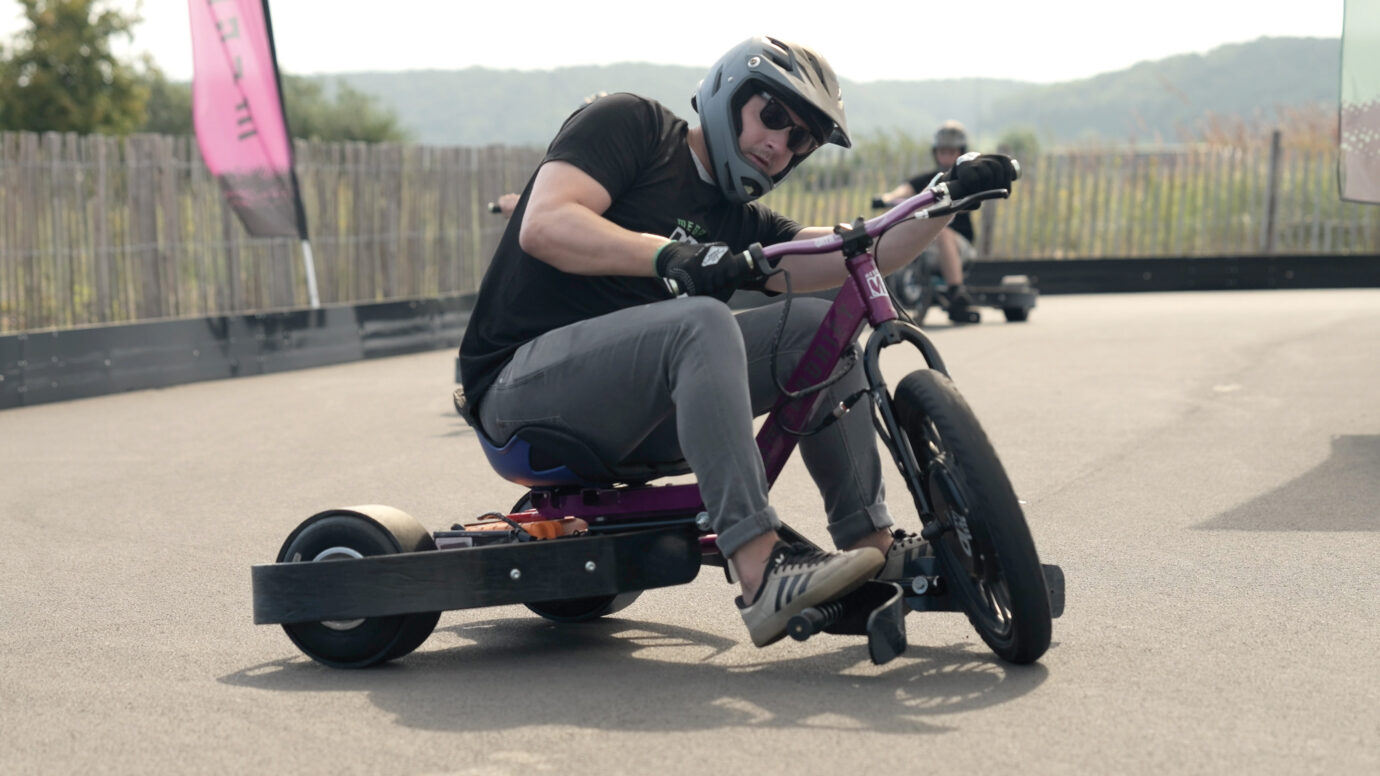 The quick adjustment of the seat position allows riders as short as 1.40 meters and weighing up to 110 kg to sit comfortably. The ergonomic seat position, along with lateral footrests, ensures optimal comfort during the ride.
The tricycle's design draws inspiration from the world of competition, featuring side protections mounted on silent blocks for enhanced performance and safety. The 20-inch front wheel and the highly resistant PEHD strip covering the two rear wheels provide excellent drifting quality.
This electric tricycle also features a front brake with a 160 mm disc for reliable and secure stopping. You can choose from three speed settings to tailor the ride to your preferences.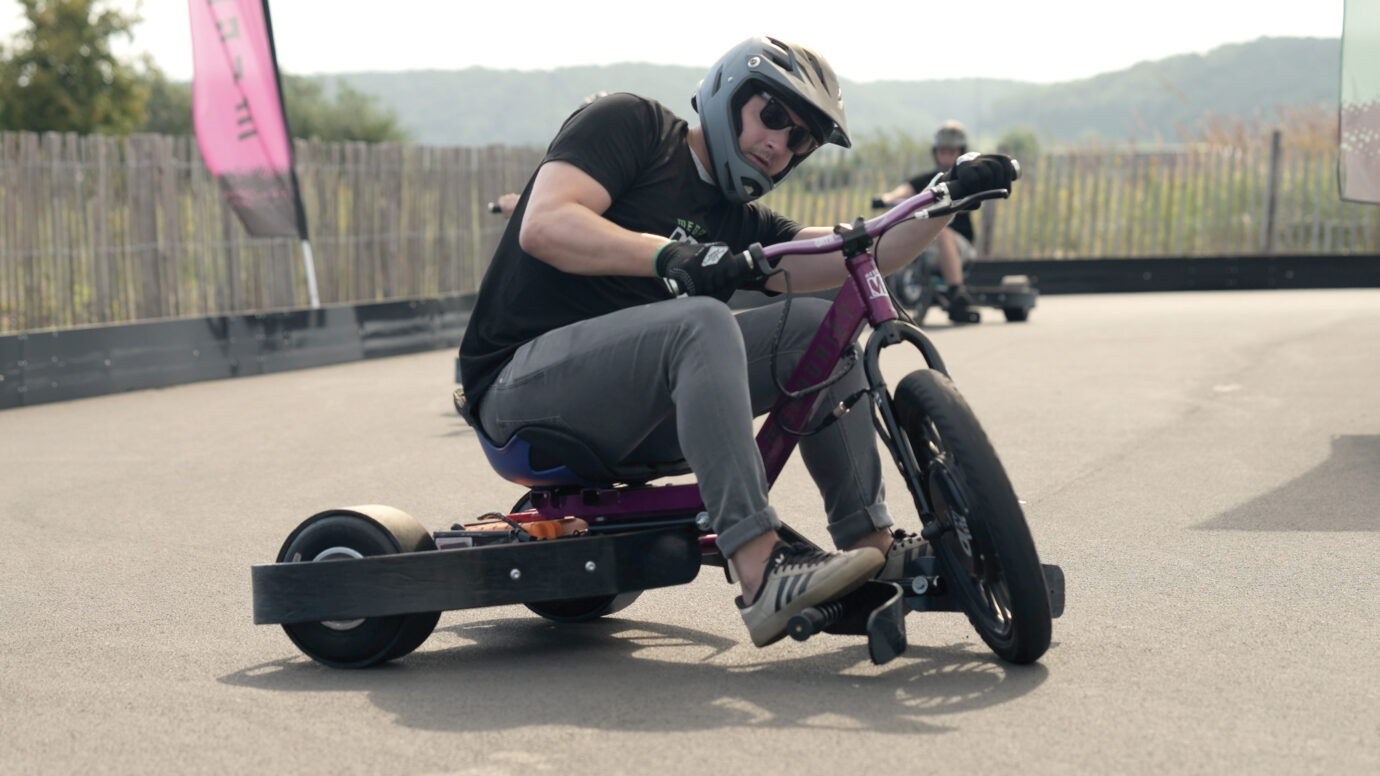 The tricycle comes with a French lithium-ion battery of 21 amperes and 48 volts (equivalent to 1008 watt-hours), housed in an interchangeable suitcase that can be replaced in seconds. With an estimated range of 15 to 20 sessions of 8 minutes on speed setting 1, this battery charges quickly in less than 2 hours using a 13-ampere rapid charger.
In summary, the electric tricycle combines state-of-the-art technical features, competition-inspired design, and user-friendliness to offer an unmatched electric riding experience. Whether you're an adult or a child, get ready for thrilling moments behind the wheel of this versatile and high-performance electric tricycle.
Zosh MegaDRIFT Technical Features
One size frame

that fits adults and childrens

Very quick handling

for maximum pleasure

High-end, reliable and lightweight chassis

(lifetime warranty)

One 1500 watt motor

on the front wheel
Quick seat adjustment. Minimum size 1m40 and up to 110kg
Ergonomic position with a comfortable seat and side footrests for pilot comfort
Competition design
Side protections mounted on rubber
20 inch front wheel
Very resistant HDPE strip which covers the 2 rear wheels to obtain good drift quality
Front brake with 160mm disc
3 ajustable speeds
French made lithium/ion battery of 21 amps and 48 volts or 1008 Watts/h.
Special box for battery swap in a few seconds
Range expected = 15 to 20 sessions of 8 minutes (in speed 1)
Battery fully charged in less than 2 hours with a 13 amp fast charger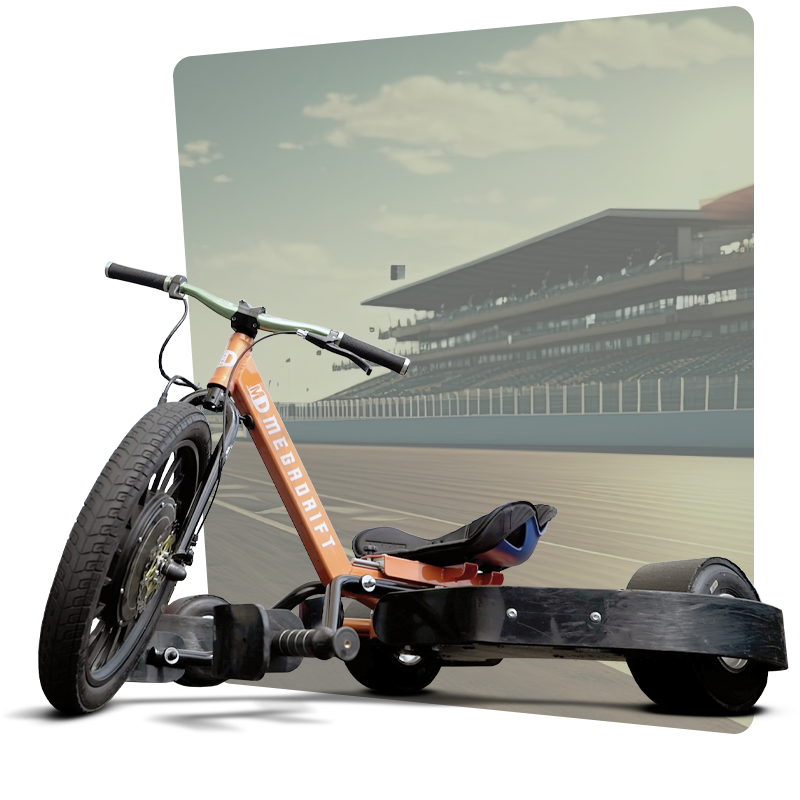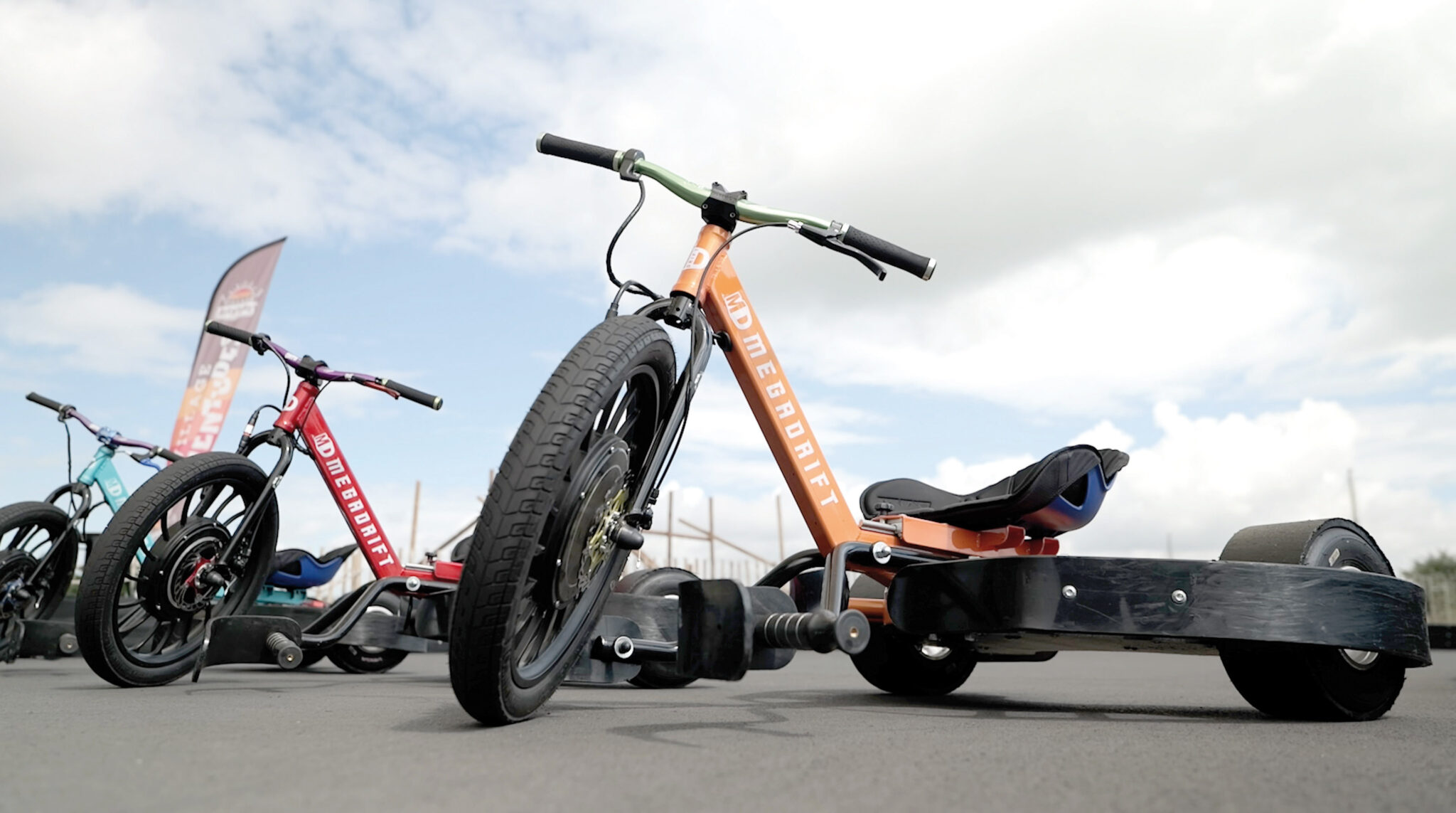 Convinced ?
Contact us for more informations about the ZOSH MegaDRIFT