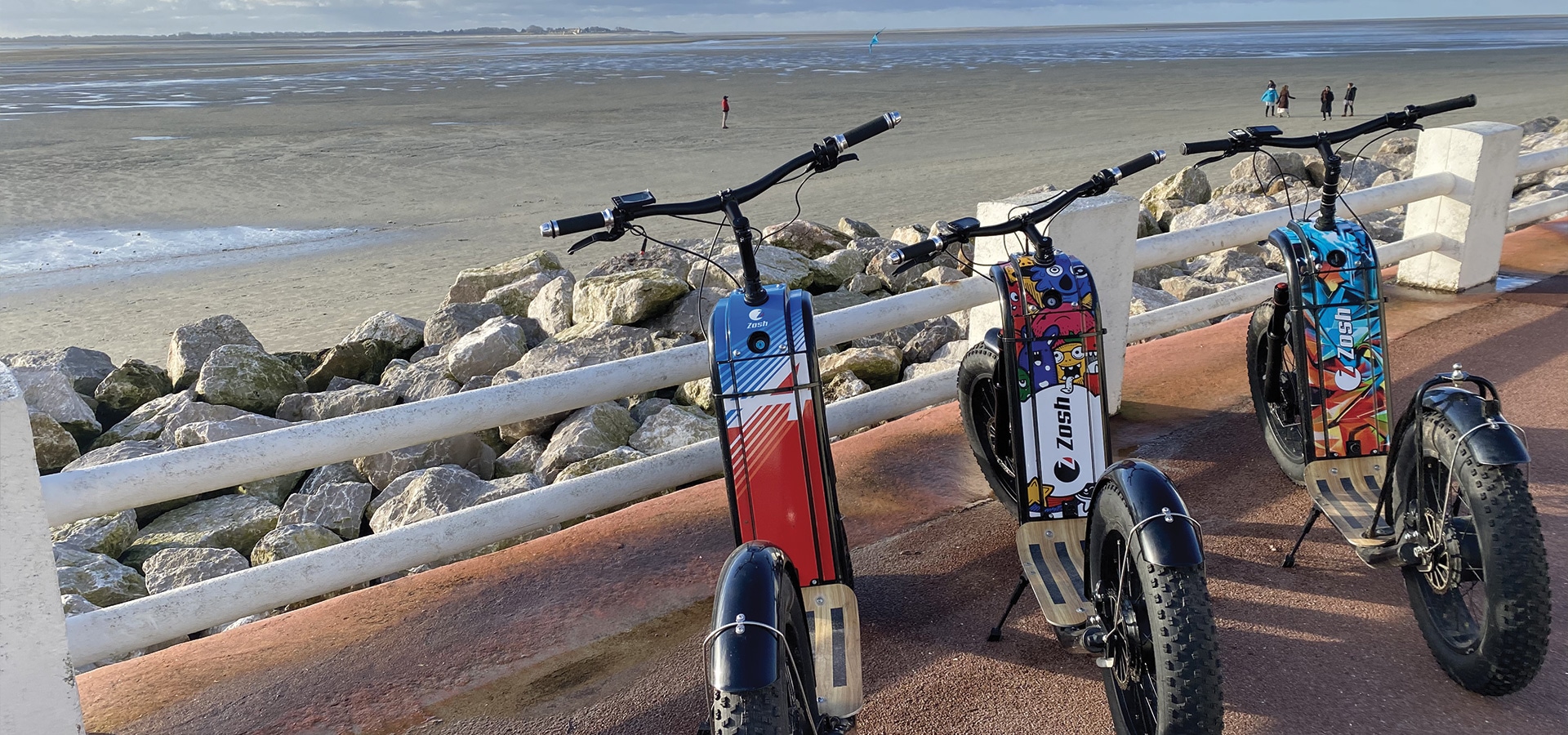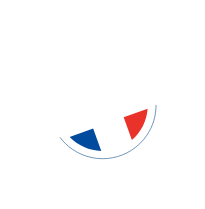 Zosh

Businesses and fleet of vehicles
An electric scooter to reduce your carbon footprint
More and more businesses put an emphasis on ecology, whatever their business sector, and are committing to strong actions aimed at reducing their carbon footprint.
Equip your business with a fleet of electric vehicles that is in perfect adequation with this new philosophy. The Zosh scooter is therefore your ideal ally to reach this objective. Electric, lightweight, and efficient, it easily and quietly accompanies your colleagues on their on-site or off-site trips.
A scooter that can turn into a communications tool
One-of-a-kind and beautiful, the Zosh electric scooter catches the eye anywhere it goes.
Thanks to its large customizable space on the chassis, you can personalize it in your company colors with your logo, a specific message for an operation during a fair …
A guaranteed publicity stunt! Our design team is at your disposal to define the new look of your scooters.
---
A fleet of professional scooters to solve your parking issues?
Accessing the parking lot becomes more and more complicated for your employees and some of them can waste precious time parking.
If no parking solution exists, then consider an alternative. The Zosh electric scooter is the solution. With a complete fleet available to your teams, they will be able to move easily on and off your site.
Long battery life and removable battery for quick recharging in the office will be an undeniable asset.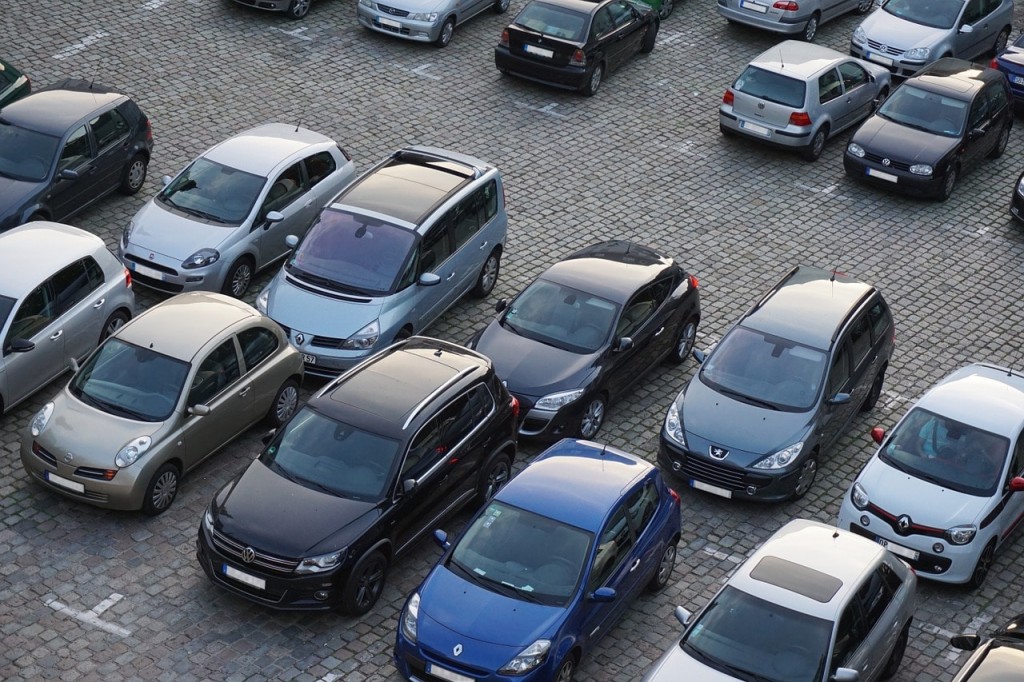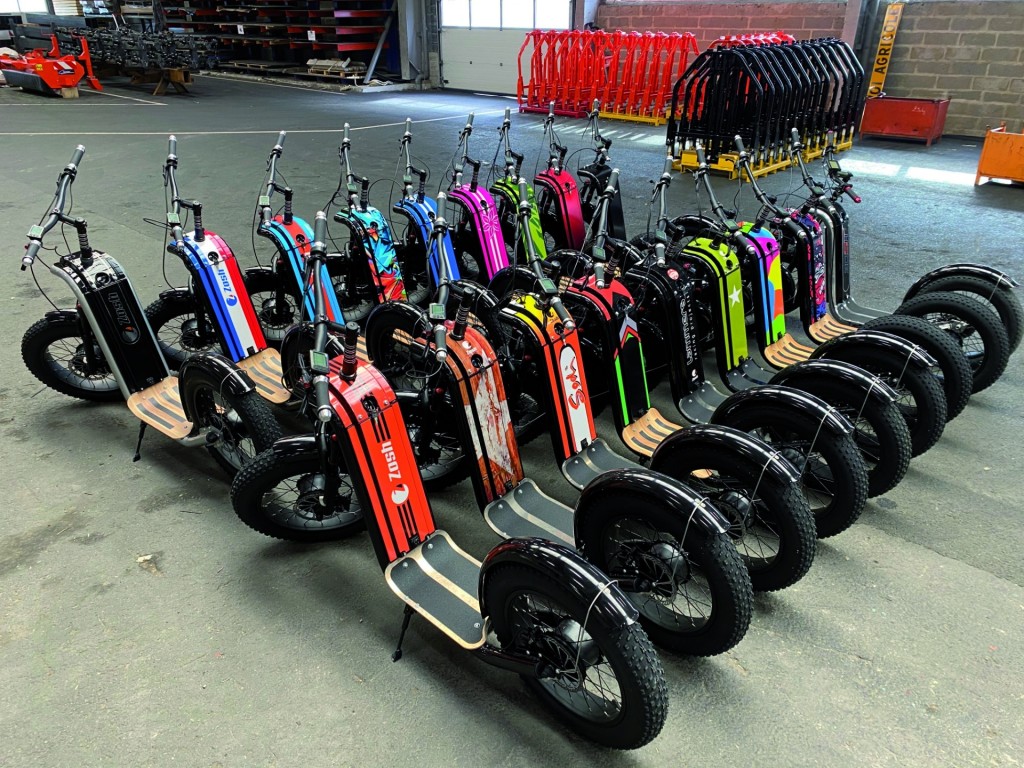 A French scooter as a real communication support
No more traffic jams in the city
Reassuring and safe with its big-wheels
Easy to use and to maneuver in the city
Practical with its 2 optional saddlebags
Large autonomy: 49 miles (80 km) in conventional use
Fast recharge time: 2h30
An important communication surface to put your logo for instance
Safety: Braking, lights, shock absorbers…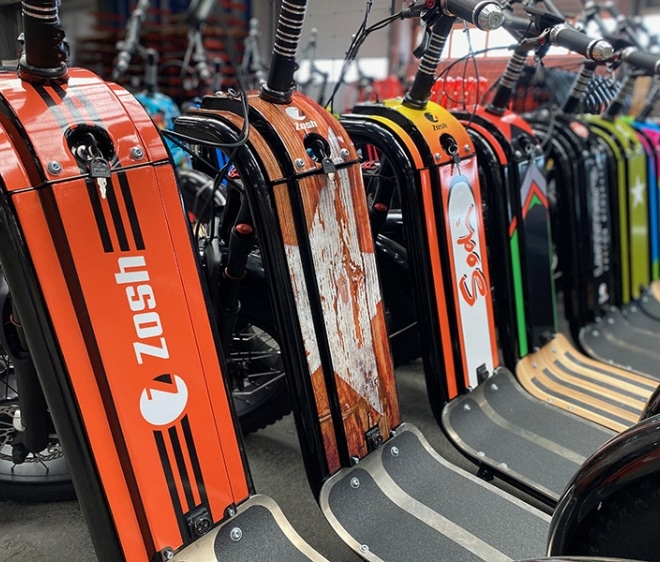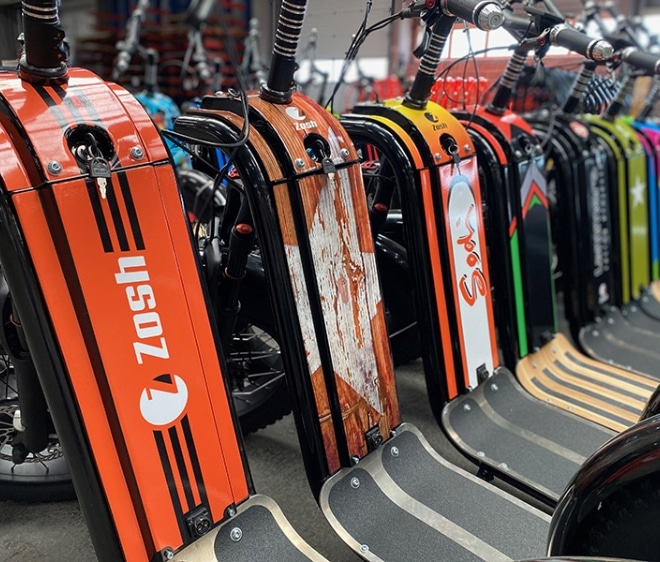 Customize your professional scooters
Customize your scooter in your image by adding your logo or any other visual of your choice. Ideal for conveying and promoting your brand, transmitting an HR message, disseminating a marketing campaign during a trade show …
Our design team is at your disposal to answer your requests.