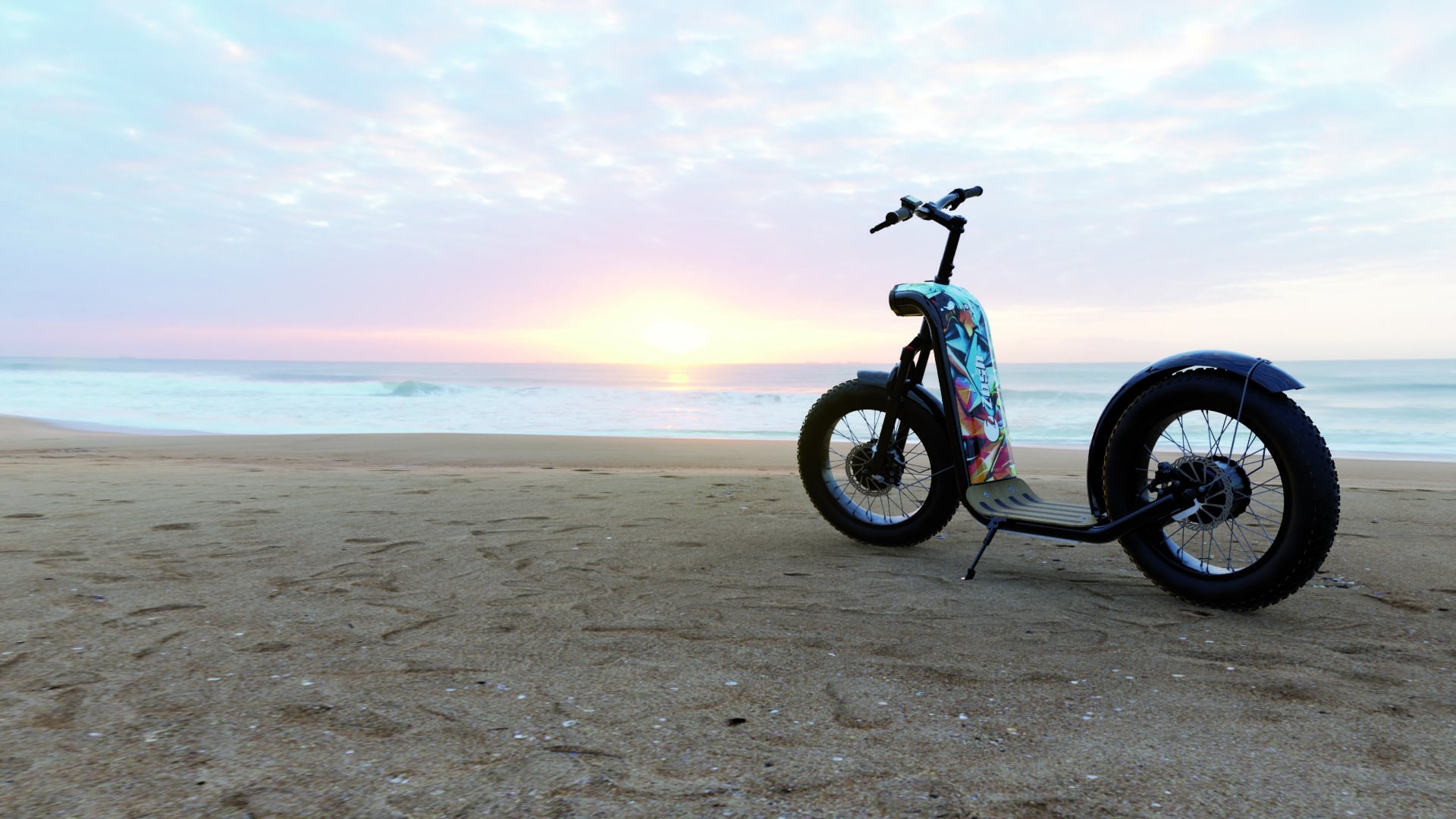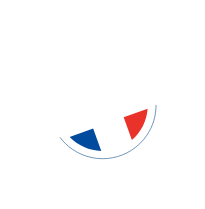 Zosh

The Zosh scooter or the most customizable scooter
Zosh has left nothing to chance, as you have the opportunity to design your scooter in your own image. This is important, isn't it? Our electric scooter has a large decoration area, so all you have to do is let your imagination guide you. You should also know that the French scooter is customizable, from the wheel to the handles and the integrated LCD screen.
Discover this high-end e-scooter with its infinitely customizable design.
Customizable and its unique advantage ?
A much larger communication surface than on scooters or classic bikes. With this high-quality electric scooter, you have access to an original and durable communication medium.
The design is important for our two-wheeler. Our electric scooter has a large decoration area to accommodate the design of your choice to make it even more unique. Our investment in a paint line allows us to meet all your desires. The large surface of the chassis, where the battery is housed, leaves room for your creativity. Our designs are sober or fun, depending on your needs or your personality.
There are visuals available in our catalog from children's scooters to adult scooters. Your choice of covering will make your machine unique. Do you like a particular pattern or color? Upon request, offer your suggestion to the company's design team. Powerful and original, the Zosh electric scooter will not go unnoticed.
Let your child choose the design of their choice. It is clearly similar to the skateboard all in roundness, but also the street art with our various proposals of customization.
Your child may prefer to opt for sobriety, we have discreet, plain visuals. Or he prefers to show his style with pride by standing out with more fun visuals. Get inspired and discover the coverings we have already made!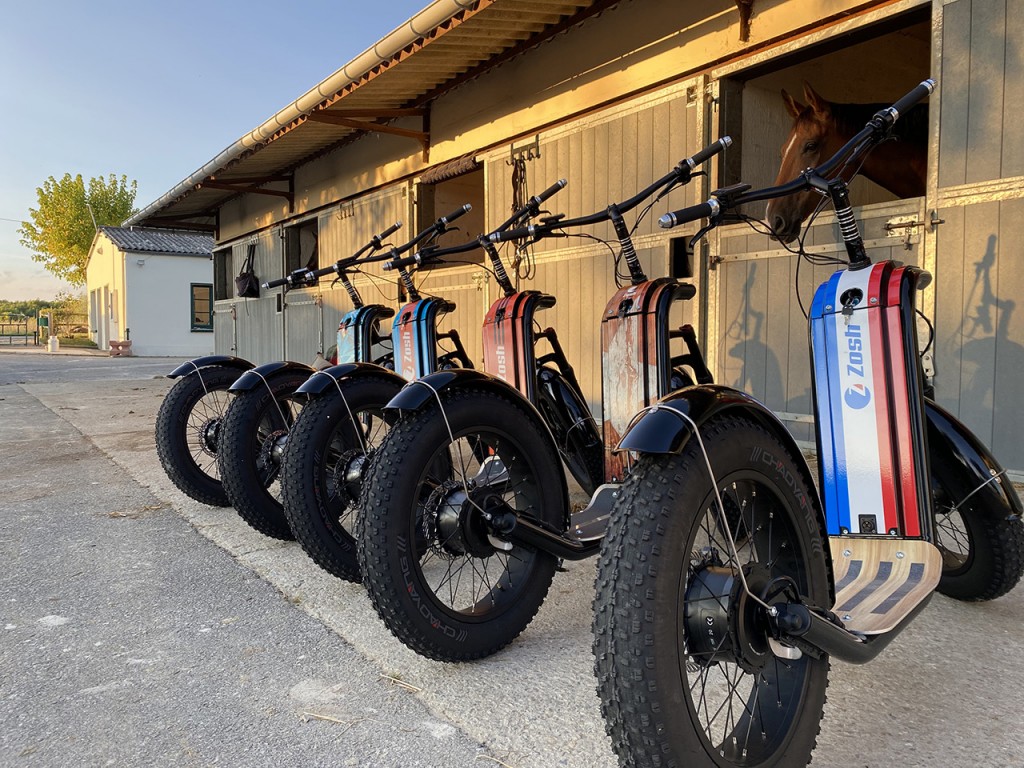 An effective means of communication for companies
Its communication surface is a good way to convey your messages or those of your partners. Infinitely customizable, Zosh is also designed for companies that want to equip their employees in a comfortable and committed way.
Then clearly associate your company with this approach by personalizing the scooters. The flat and wide frame makes it easy to display your logo or colors.
Our scooters do not go unnoticed, and thus become an effective means of communication.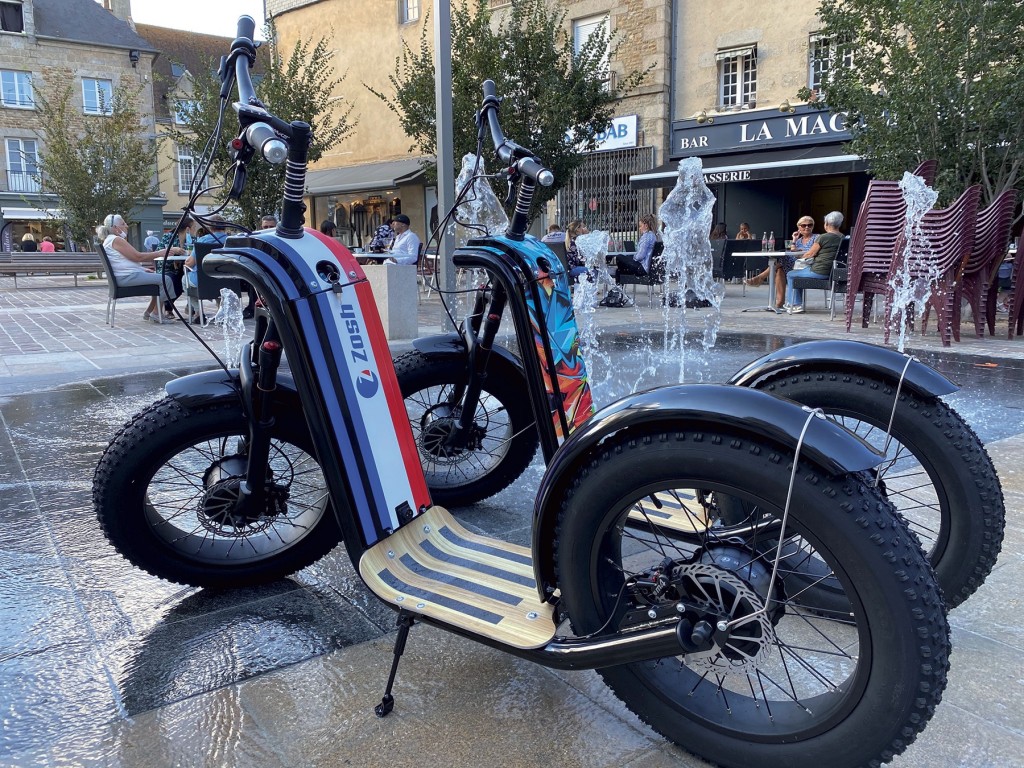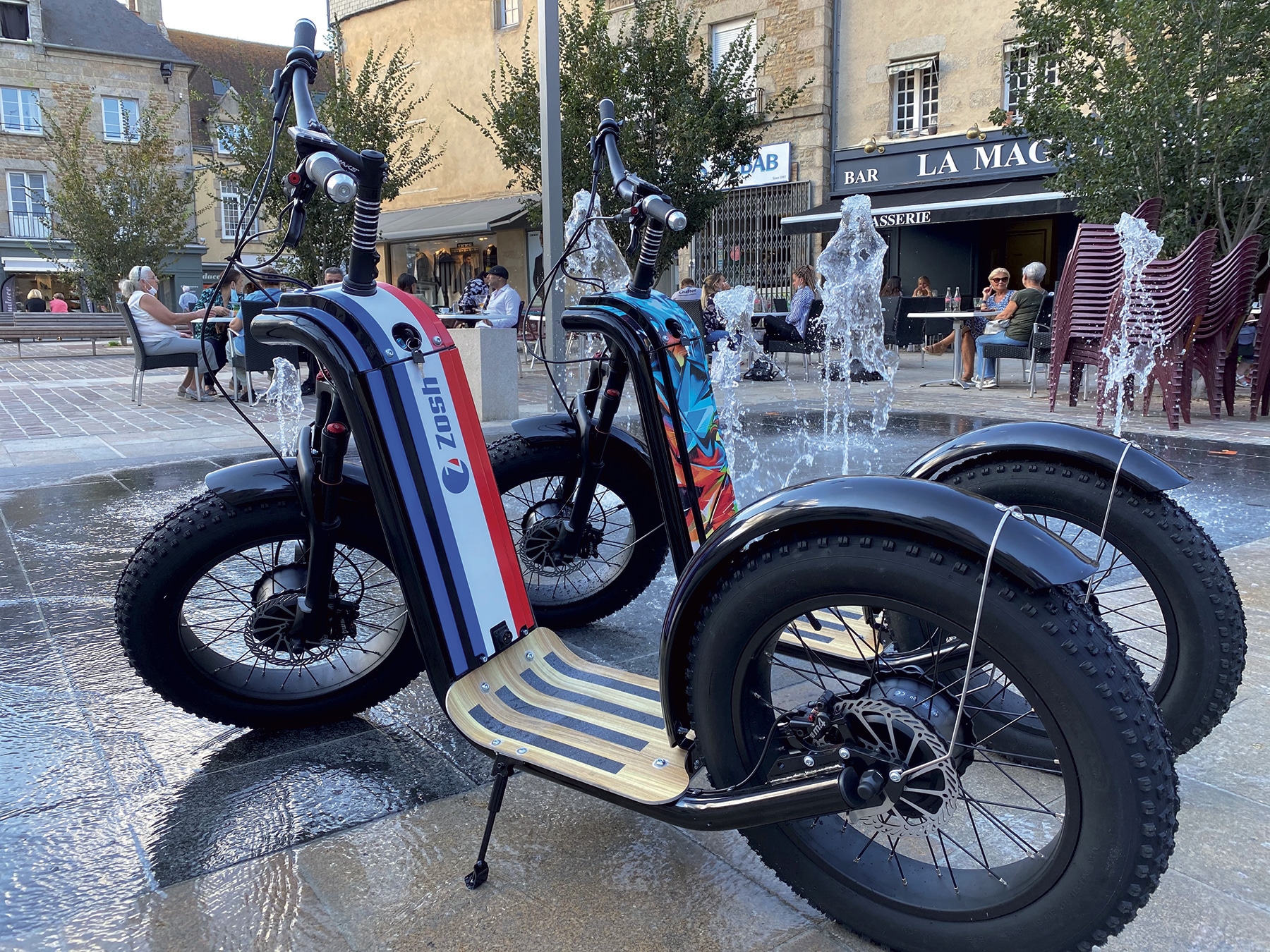 Customizable AND versatile
Let yourself be charmed by the versatility of our electric scooters. Whether you're going to work or out for the weekend with friends and family, the Zosh goes everywhere with you.
Whatever your use, we also have the accessories that will allow you to adapt it to your own use.
You can equip your scooter with 2 panniers (optional). This way you can carry all your stuff without having to carry a backpack.
The panniers also carry your small groceries without any problem. No need to take the car to fill up on fruits and vegetables at the market, for example.
If they are not enough, you can also hook up a trailer. With one to four bins, and a load capacity of up to 198 lbs (90 kg), the trailer really does carry all your stuff. You are well equipped for your trips to the beach, you are sure not to forget anything. The trailer can also be equipped with 2 padded sidebars to carry a surfboard or even a kayak!
As you can see, the Zosh electric scooter affirms your preferences. Individuals or companies, take advantage of the personalized covering to display a logo, a message, or a feature of your personality. Enjoy the incredible potential of a modern ultra-polyvalent scooter!