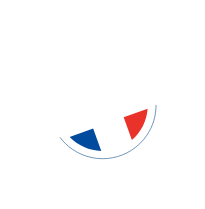 Zosh

Zosh, the perfect e scooter to go up and down steep hills effortlessly
When you live in a hilly area, it is hard to go without an e scooter to go up abrupt hills!
You need a powerful and yet lightweight vehicle, able to take you and your belongings, even when the slopes are particularly steep. It also goes without saying that you need to ride down in all safety and serenity.
Therefore, our e scooters are equipped with all you need to go up and down hills quickly and efficiently. You can add any useful feature you might need to adapt it to your use.
Zosh, the e scooter that will not let you down to conquer any slopes or descents.
The e scooters by Zosh will turn out to be your best allies to effortlessly conquer ascents. They are equipped with two powerful 750 W motors. They are integrated into the front and rear wheels, the power is thus well distributed, the e scooter does not slow down.
Whatever the carried weight, the Zosh electric scooter goes up hills without any arduousness.
Interestingly, you can add saddlebags or a little trailer to your scooter. It allows you to easily carry all your belongings. For instance, the saddlebags can be filled with your everyday documents or your groceries.
When it comes to the trailer, it is useful to carry your more voluminous possessions. It can also be divided into 4 compartments or be equipped with padded crossbars to bring a surfboard or kayak with you. Do you worry that all this weight will slow you down? There is no need! The scooter does not fear any slopes.
You are ready to conquer the steepest slopes, even in the mountains. Its excellent grip, shock absorbers, and nonskid platform will win you over. No matter chat side you are on: e scooter, skateboard, bicycle, or electric vehicles you are entering a whole new category with our e scooter!
Its aluminum chassis is sturdy and resistant, but lightweight: indeed, the e scooter only weighs 66 lbs (30 kg). All its performance is thus dedicated to the transport of the user.
In addition, the large wheels allow one to ride more efficiently and freely: no matter the ground.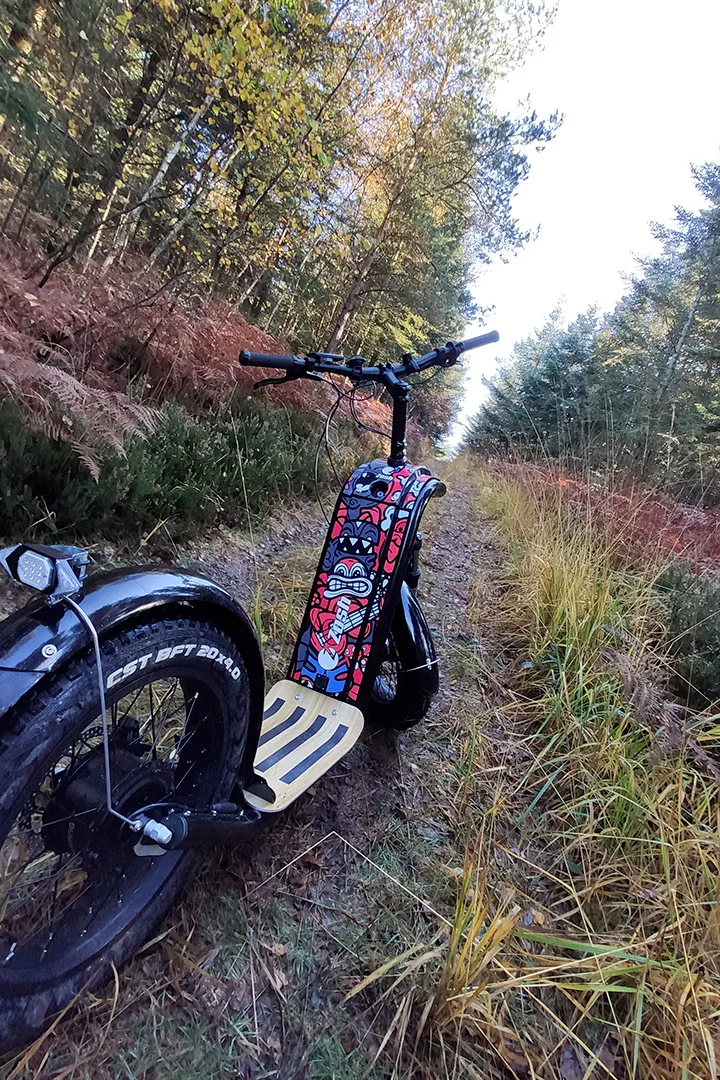 The e scooter that will radically change your outings and hiking.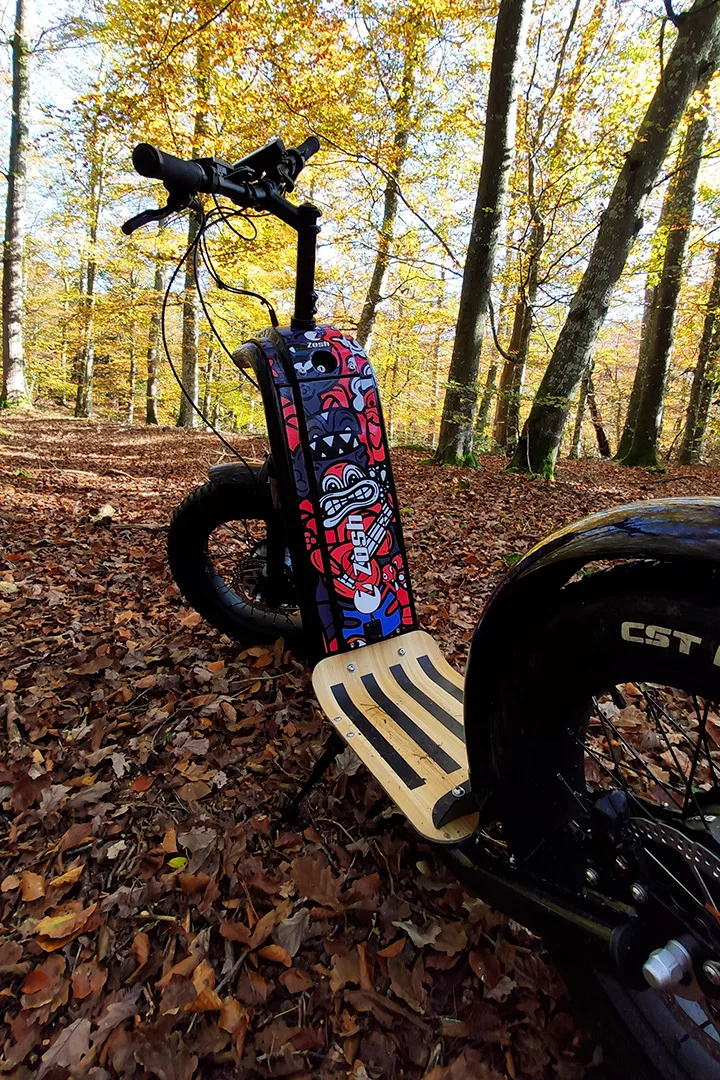 Zosh offers you an e scooter capable to face ascents and descents, following you everywhere.
It is the electric vehicle ideal to induce thrills and spills, an e scooter imagined to both move around the city as well as in the countryside with friends. Indeed, the Zosh is equipped with 180 mm disc brakes: the same usually used on MTB. The 20×4 FAT tires complete these features. Easy to maneuver for the beginners and the most qualified, you will be able to hurtle down and climb up hiking trails.
Thanks to its power, the e scooter easily goes up slopes, becoming a prominent ally for your most adventurous outings in the middle of nature. Quiet, you can ride in the forest to observe nature without polluting the air or producing noise pollution. Our electric scooter was thought out to accompany you anywhere, even on the wildest paths: therefore, to protect you from any dirtiness, our scooters are equipped with mudguards on the front and rear wheels. Wherever you choose to ride, on marked paths or crests, alone or with friends, you will go through quite an adventure!
Considering that our e scooter can go anywhere, you will conquer forests paths, plains, hilly roads, slopes, and even small villages with paved roads. The lithium battery provides you over 31 miles (50 km) autonomy all the while enjoying tight curves and speed. Tiresome? Not really, thanks to the thumb ignited accelerator that will preserve your handles.
All the paths followed by MTBs can be taken with an all-terrain e scooter. Indeed, easy to maneuver, it is also easier for the user to make stops to take pictures for instance. The FAT tires offer great mobility through paths, undergrowth, and even sidewalks in the city! Making the Zosh electric scooter one of the best on the market.
Moreover, the suspended fork efficiently absorbs the shocks provoked by the asperities and bumps of the ground or road. Thus, you can comfortably enjoy your ride.
Take a moment for yourself in the city or the mountains where you can go up slopes without tiring yourself. The landscapes are yours to take in! Turn your environment into your newest playground.
An effective and powerful e scooter
If the Zosh is such a perfect companion, it is thanks to its unique performance.
The two 750 W brushless motors have a torque that can reach 1 200 W. You can go on rides peacefully; the scooter will allow you to go up and go down any hills in all safety. Thanks to the Shimano or Magura 4-pistons hydraulic brakes, you can ride with a light heart knowing that you are safe.
The battery, 20 or 35 amp, provides the motors with the energy they need. You can go on 49 miles (80 km) journeys in the city without stress. It is important to note that the battery is removable, easily charging it up once you are at home.
Finally, the e scooter can carry a maximum load of 330 lbs (150 kg). It is therefore particularly versatile and can be used by anyone, offering at the same time a true alternative to public transportation.