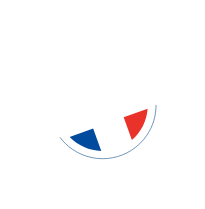 Zosh

Zosh, the all-terrain electric power scooter
Speeding down roads, experimenting with thrills and spills, it is a lot of people's dreams made possible thanks to an all-terrain electric power scooter. Indeed, it allows you to ride everywhere: in cities as well as in the countryside, on any uncharted paths! Discover below all the features of this completely silent electric vehicle. Let us introduce you to the Zosh, an extraordinary power scooter made in France which is offered to you at the best price-quality ratio.
Why you should buy an electric power scooter?
The electric power scooter is one of the practical means of transportation just like the electric bike or EPAC (Electronically Power Assisted Cycles) and the electric scooter. It allows you to move quickly, and thus save time to commute or to go on longer or shorter outings without taking the car. Thanks to it, eating up the miles or kilometers in a few minutes has never been easier.
Furthermore, it is not cumbersome but lightweight and can weave in and out easily on sidewalks. The all-terrain electric power scooter also has a handlebar providing you with a perfect grip which renders it more maneuverable. It also optimizes your balance compared to other electric vehicles for urban gliding or leisure activity such as an electric skateboard or electric unicycle.
Using an adult scooter is accessible to everyone if you keep your balance on its platform. To adjust its height, all you need to do is open the clamp, raise, or lower the handlebars, while making sure that the front wheel is perfectly aligned with it.
How to choose an electric power scooter?
The first criterion to consider is the weight that the scooter can support, particularly if it is to be used by an adult or a person of great corpulence. Note that an all-terrain vehicle will be more ergonomic since its large wheels are not afraid of asphalt, dirt roads, sand, or trails with ruts.
You will also be interested in its autonomy and its battery. Lithium-ion models have a long lifespan, are powerful, and provide the scooter with the energy it needs to propel up.
Space is also important, especially if you plan to store your children's scooter and your road-approved models in the trunk of your car. By taking them on vacation, you will go on guided tours and come back to your holiday resort without getting tired.
The size and type of the tires are also a criterion to take into account. Ideally, prefer the big inflatable wheel. It can be tubeless or equipped with an inner tube. The quality of the shock absorber and suspension of your chosen mean of cross transportation is also essential since they allow you to go down steep slopes in complete safety.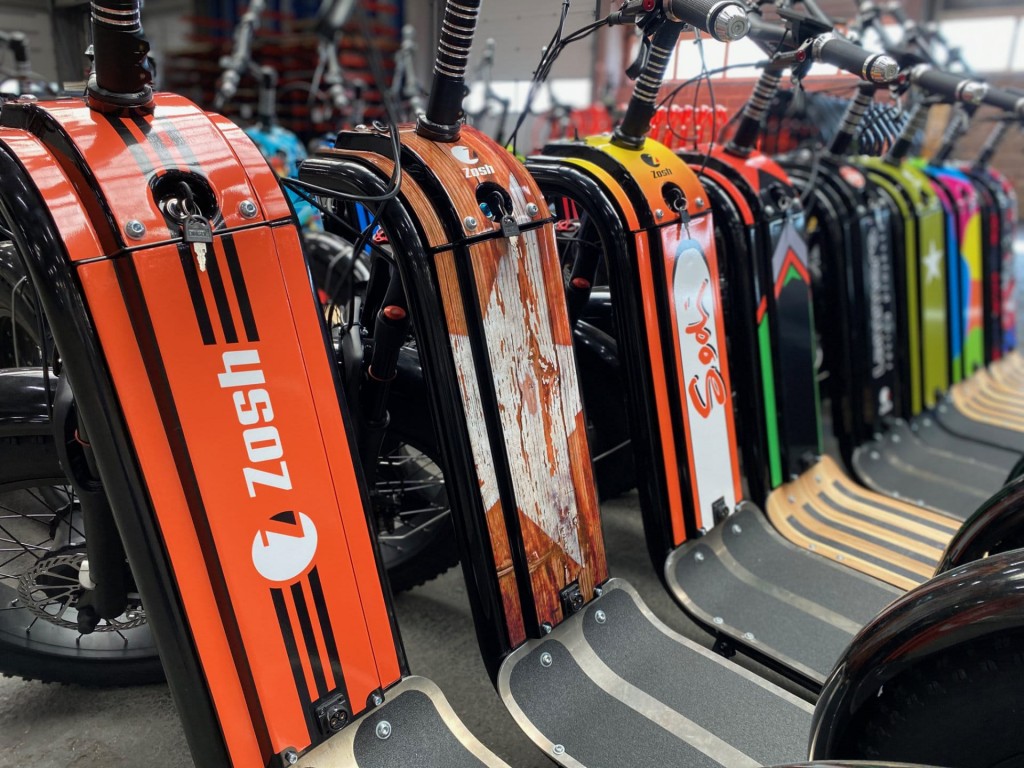 Lastly, choose an all-terrain electric power scooter that has disc braking, more so if you wish to hike in the mountains. Activated by handles placed on the handlebar, the disc brakes are indeed more efficient than foot or drum braking.
Zosh, the most efficient all-terrain electric scooter on the market?
With one simple propulsion, embark on the hike of your dreams! With its main FAT wheels, its suspended fork, and its large autonomy, the Zosh positions itself among the most reliable power scooters on the market. Its autonomy is exemplary since it can run for 49 miles (80 km) in the city and 31 miles (50 km) in all-terrain mode on a full battery. This average depends on your weight, the slope of the terrain, and its condition. However, one thing is certain: with this electric power scooter, you will go on long outings off the beaten tracks without the risk of breaking down until the next charge.
Zosh offers 5 power levels and can reach a speed of 12mph (20km/hr) within seconds. You can therefore ride it at a moderate speed on sidewalks, at the same pace as a pedestrian. It is possible to remove this speed limit if you plan on using your two-wheelers on private property.
To charge up the battery, you can remove it from its support and plug it into an outlet with its charger. Its motor is powerful, allowing you to effortlessly go up steep hills. It is also easily maneuverable, even on a long descent.
This all-terrain electric power scooter also stands out thanks to its innovative design. Its chassis is comprised of two tubes of 50 mm in diameter, meanwhile, guaranteeing you with a great grip on the plate. Finally, its braking system is made of Shimano or Magura 4 pistons disc brakes. The scooter of your dream is here.