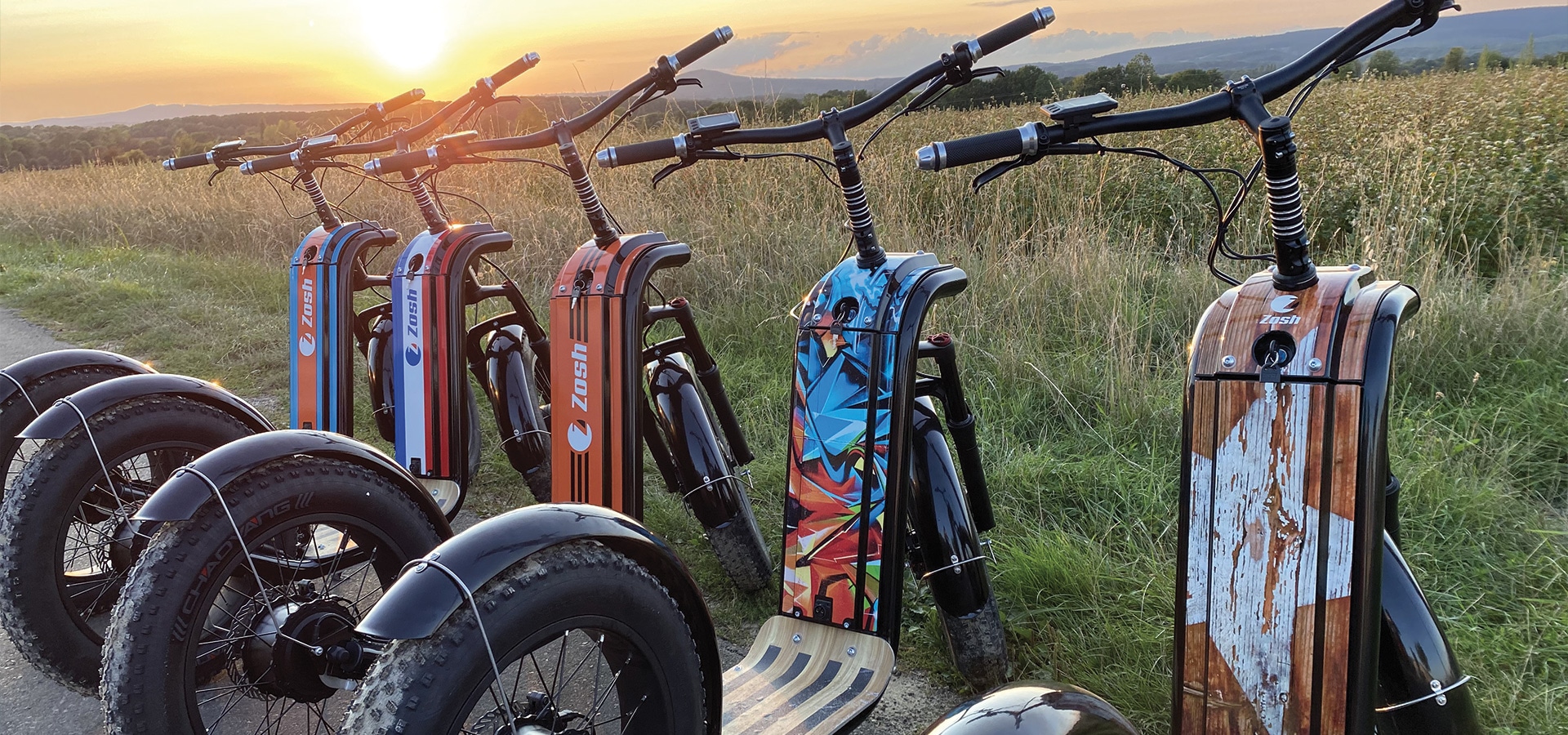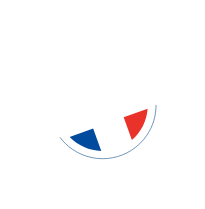 Zosh

Zosh, the coolest electric scooter?
Are you looking for an original means of transportation, a subtle combination of practicality and mobility, to go to work or to hike on natural trails? With Zosh, the high-end electric scooter made in France, you just found your happiness. Discover this all-terrain mode of travel that has just made a splash on the market of skates and electric vehicles.
The trendy and high-end scooter
The top-of-the-line electric scooter Zosh surfs on the trend to offer you a model with unique performances, between scoot and mountain bike.
Enjoy the thrill of this innovative electric scooter, with a top speed of 15 mph (25 km/h) and a qualitative braking system. This way, you can enjoy the pleasure of the dual engine in complete safety, in the country as well as in the city. Because yes, Zosh can be used in the city, for a faster and healthier commute, as well as on long dirt roads and other rural routes.
Its unique advantage? A much larger communication surface than on scooters or classic bikes. With this high-end electric scooter, you have access to an original and durable communication medium.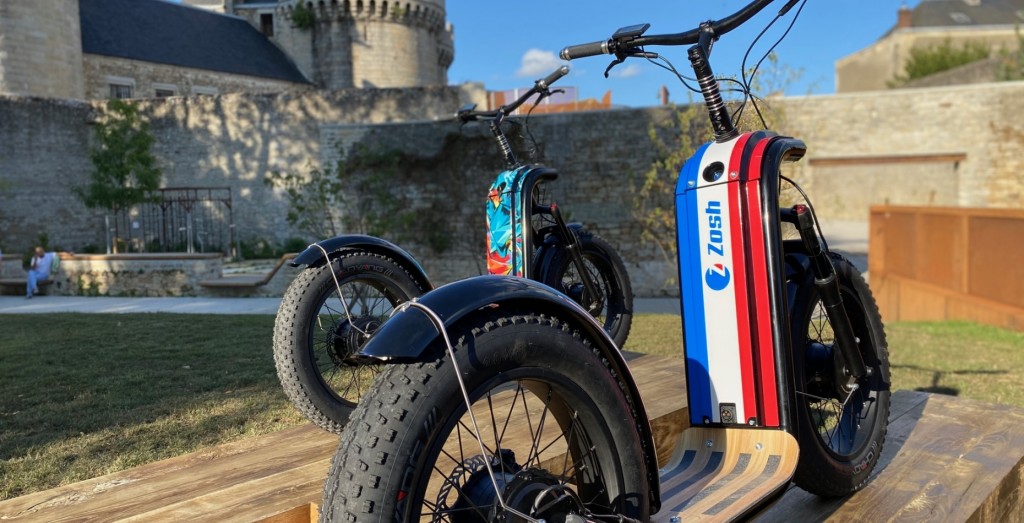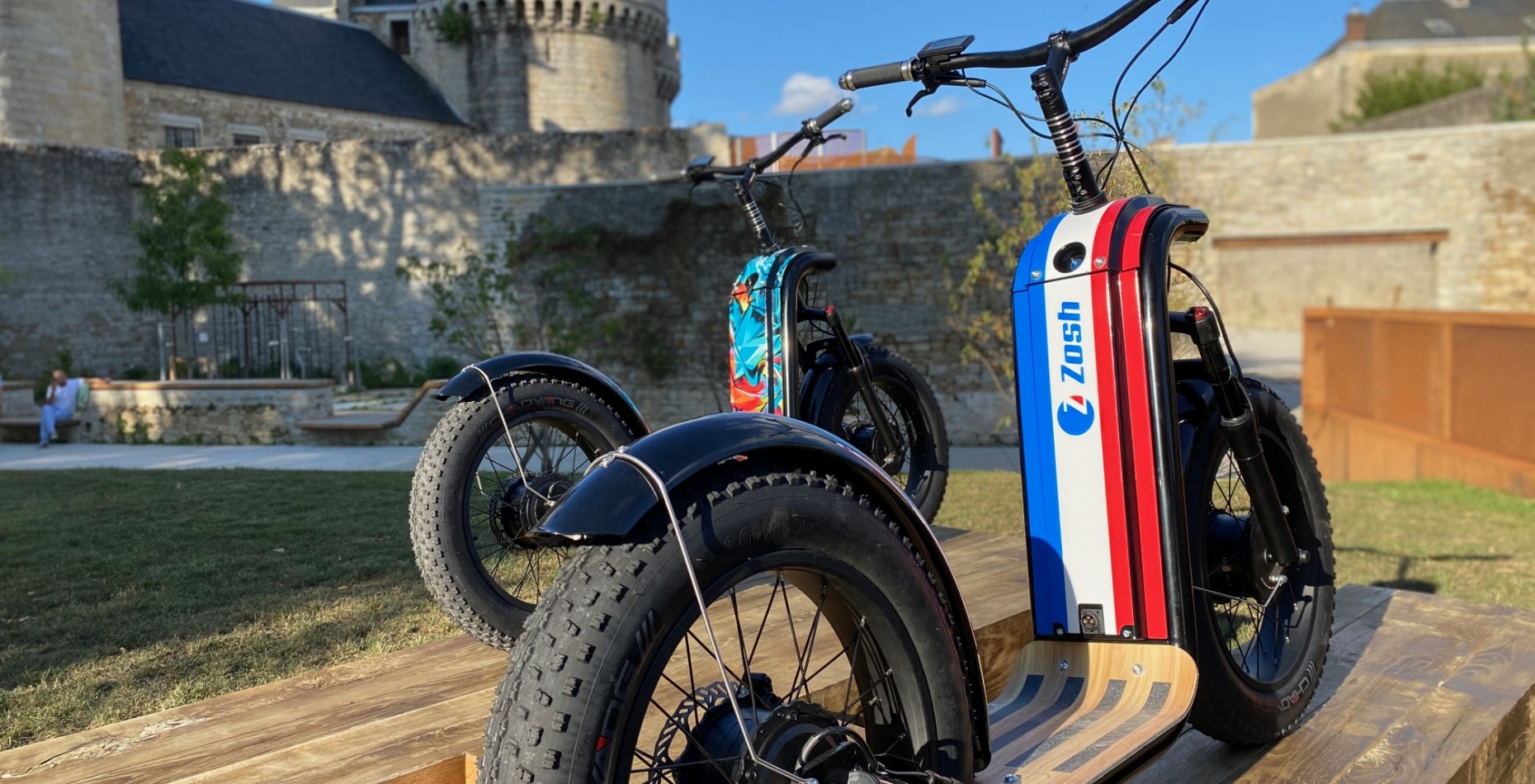 Give yourself this luxury and coolest electric off road scooter
With a large wheel and a platform equipped with an anti-skid system, the innovative Zosh electric scooter promises long, comfortable rides. Its adjustable handlebars make it suitable for both adults and children! In addition, its handles are equipped with a moderate resistance system, to allow the youngest to brake without having to exert strong pressure. It is therefore approved for all types of users, with a maximum load of 150 kg.
Its autonomy of 50 to 80 km is combined with remarkable performance. Its lithium battery and grippy tires provide exhilarating acceleration on country roads. Asphalt, mud or dirt roads: nothing resists its suspension and shock absorbers specially designed for off-road use.
We have thought of a type of battery running on detachable lithium, for an easy and convenient device to recharge. Especially since the charging time is extremely short (about 2.5 hours) for its level of autonomy. A high-end electric scooter in short.
With its particularly careful aluminum finish, this innovative electric scooter is in the line of high-end electric scooters, even luxury, but with an unbeatable quality/price ratio.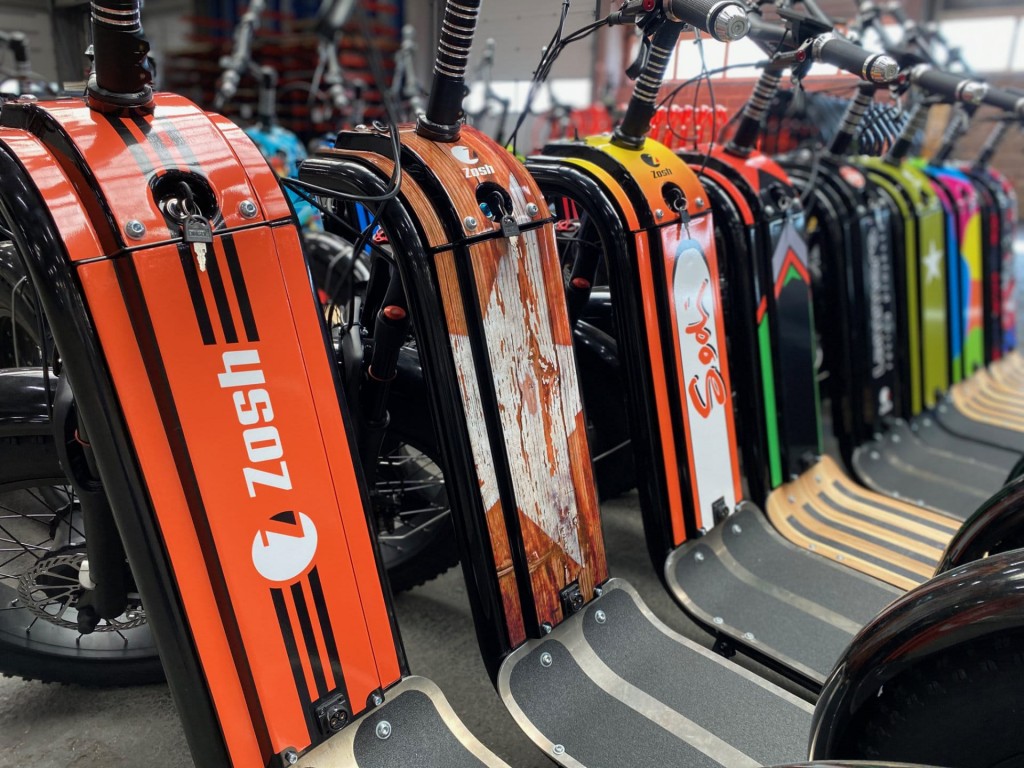 Despite its size, designed for the user's comfort, this high-end scooter joins the light and easy-to-handle skate models. The quality of the bearings facilitates the axis of rotation and makes it possible to overcome all situations, for a serene and secure mode of movement. The disc brakes ensure the reliability of the vehicle in all circumstances.
The Coolest electric scooter? It's your own !
As you have seen above, this scooter is customizable. From children's scooters to adult scooters, there are visuals available in our catalog.
Your choice of covering will make your vehicle unique. Do you like a particular pattern or color? Upon request, offer your suggestion to the company's design team. Powerful and original, the Zosh electric scooter will not go unnoticed.