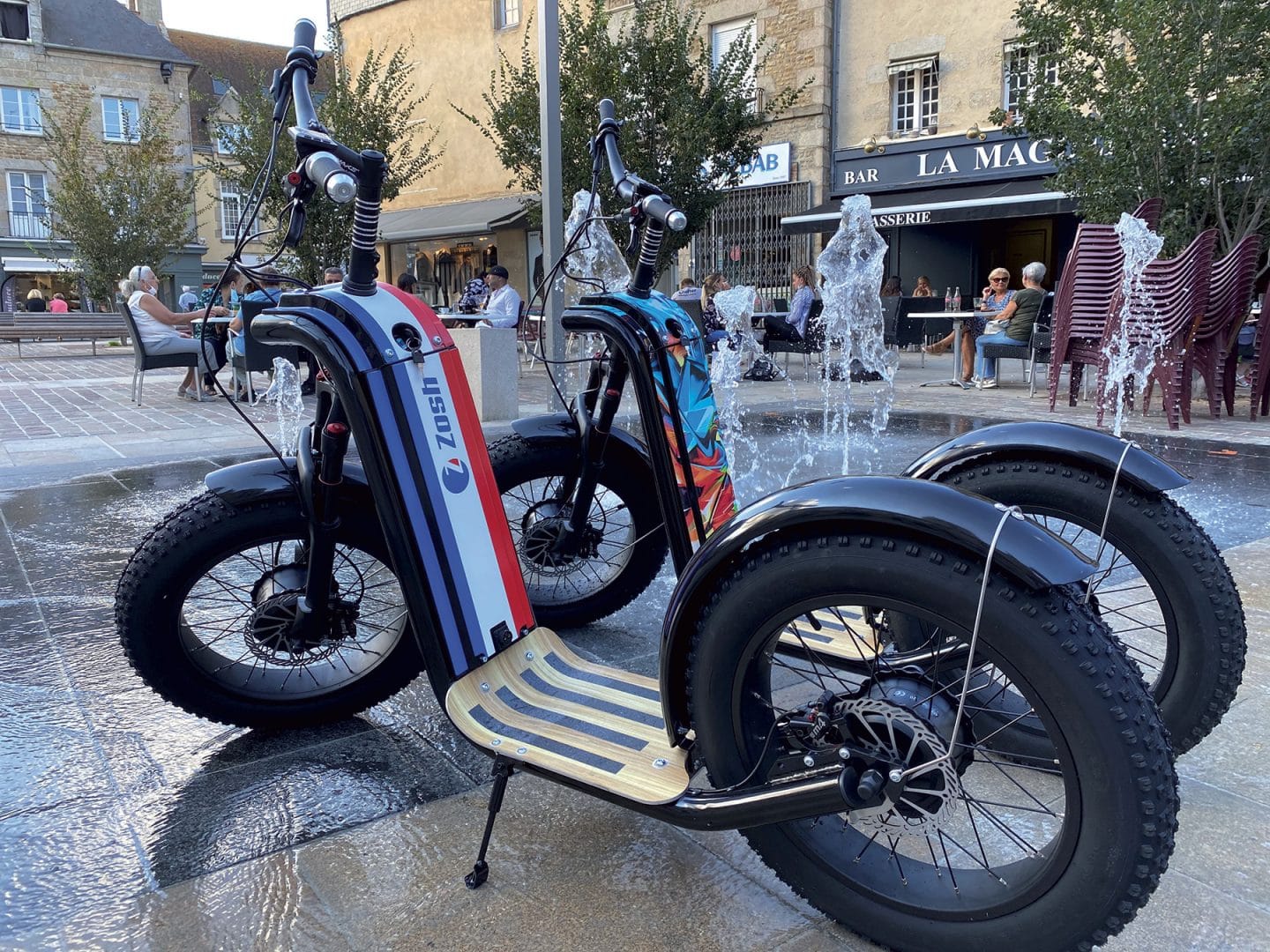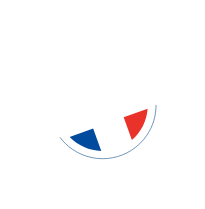 Zosh

Electric scooters for city halls, cities, and collectivities
Electric scooters to relieve city centers congestion
We have the solution! Make Zosh scooters available for your citizens!
Electric, quiet, and maneuverable, the Zosh scooter effortlessly weave in and out and will adapt itself to all your needs (professional or private use) thanks to its performance and its accessories. Obviously, its use in large numbers to replace cars will greatly reduce congestion in the city center.
An electric scooter to reduce your carbon footprint
The Zosh electric scooter has, by definition, a real impact on your carbon footprint and on the environment in general.
No more harmful particles or incessant noise of engines. A fleet of Zosh scooters will have a real impact on the quality of life in your city center by adding modernity and ecology.
---
A scooter to get your message across
Innovative and sleek, the Zosh electric scooter catches the eye anywhere it goes. Thanks to its large customizable space on the chassis, you can customize it the way you want.
The logo of your town, for example, but also a new communication space that you can market to stakeholders in your town: businesses, shops, events… A guaranteed publicity stunt! Our design team is at your disposal to define the new look of your scooters.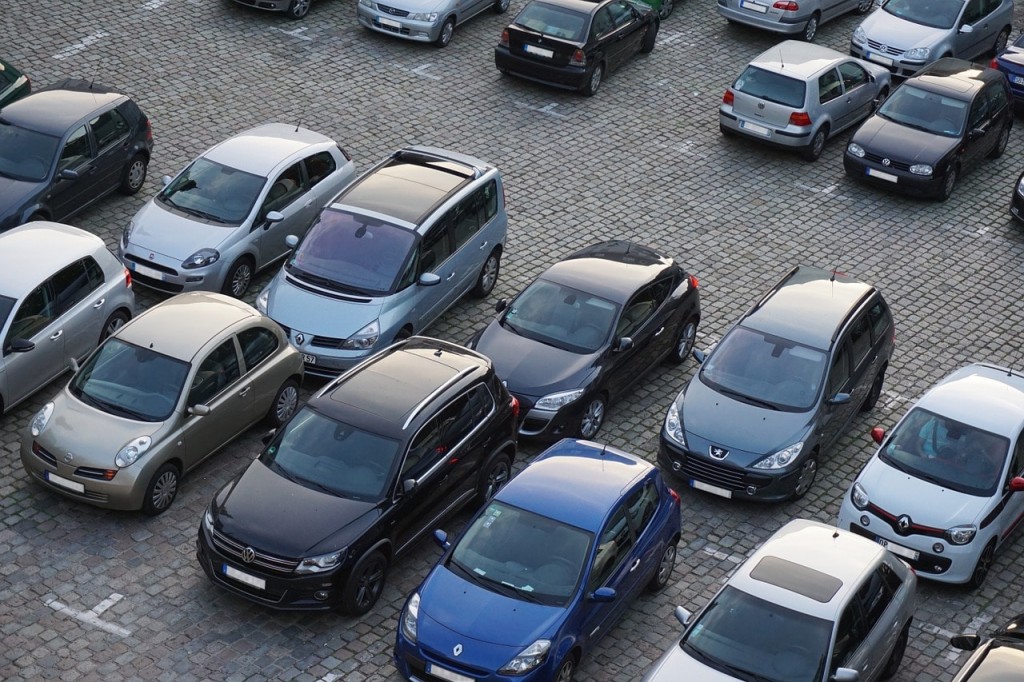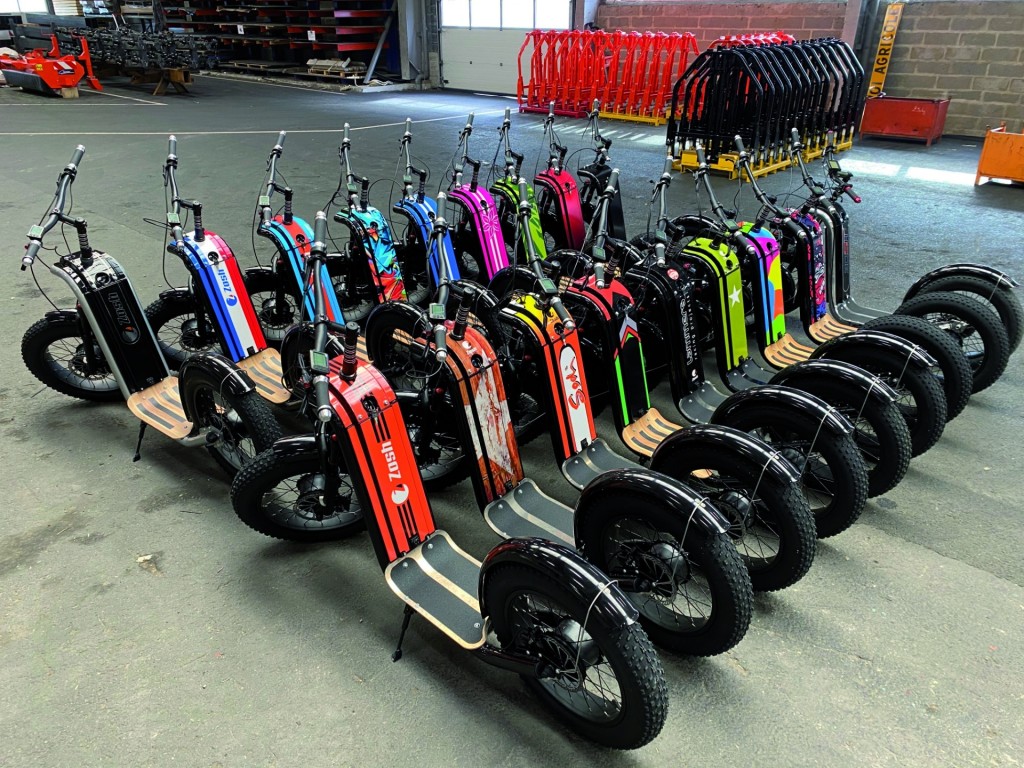 Strengths of our French scooter
No more traffic jam in the city
Electric and thus quiet
Designed to be easy to handle by anybody
Safe and reassuring with its big wheels
A low gravity center for more stability
Highly maneuverable
A large customizable space
1 x 750watts motor to conquer any urban slopes
Practical with its 2 optional saddlebags
Battery integrated to the chassis
Removable batterie to be charged up independently of the scooter
Large autonomy: from 43 to 49 miles (70 km to 80 km) in the city
Very short recharge time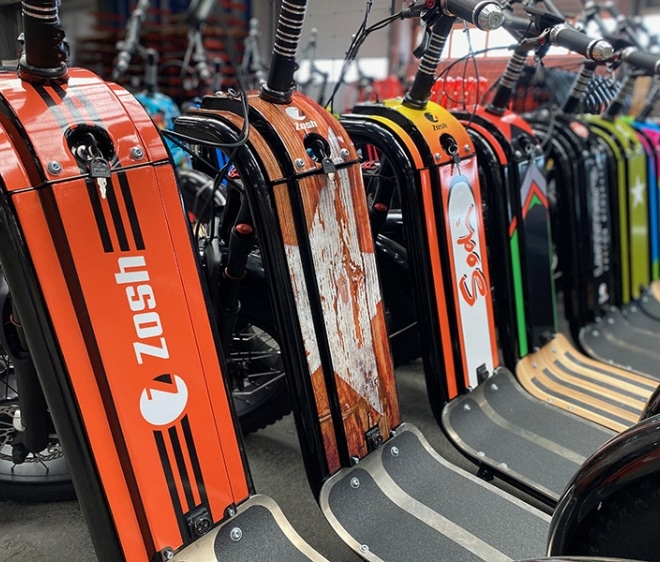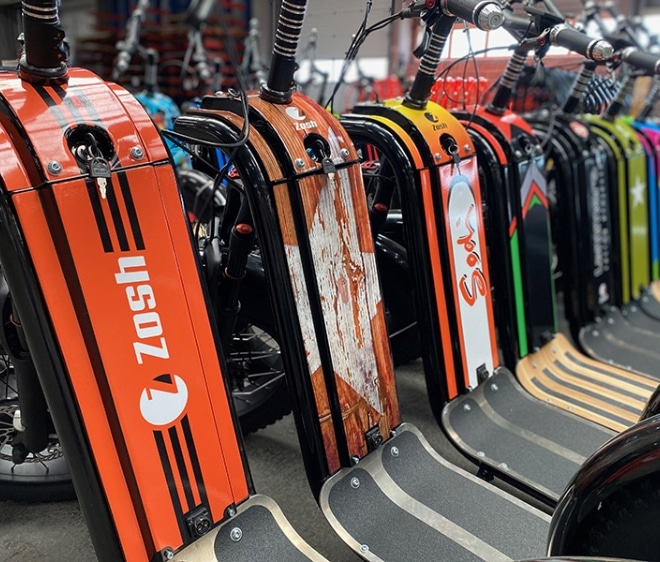 Personalize your professional scooters
Personalize your scooter by adding your city's logo or any other visual of your choice. Ideal to promote an event, spread a message to your citizens… and therefore it can be a new communication tool to market if need be.
Our design team is at your disposal to meet your needs.