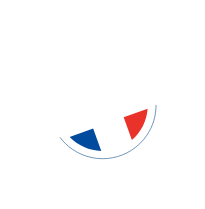 Home office
Cochet SA : 15 rue des Forgerons – 72130 Sougé-le-Ganelon – France
Intellectual property rights
The owner owns the intellectual property rights or holds the rights of use on all the elements accessible on the website.
Any reproduction, representation, modification, publication, adaptation of all or part of the elements of the site, whatever the means or process used, is prohibited without the prior written authorization of the owner.
Any unauthorized use of the site or any of the elements it contains will be considered as constituting an infringement and prosecuted in accordance with the provisions of Articles L.335-2 and following the Intellectual Property Code.
Contact
Phone : +33 243 973007
Legal representative
Ludovic Cochet
Registration number
Registration in the Trade and Companies Register under number: RCS Le Mans 695 440 776
Company registration number: 695440776 00018
Public limited company with capital of 232,500 Euros
VAT identification number: FR71695440776
Hosting
INFOCOB Solutions,
154 avenue de Talmont, 85180 Château d'Olonne
Phone : + 33 (0)2 51 21 64 64
Website : www.infocob-solutions.com
Design and realization
Infocob #web
18 rue Nicolas Appert, 61000 ALENCON
Tél : +33 (0) 2 33 80 30 80
Web : www.infocob-web.com