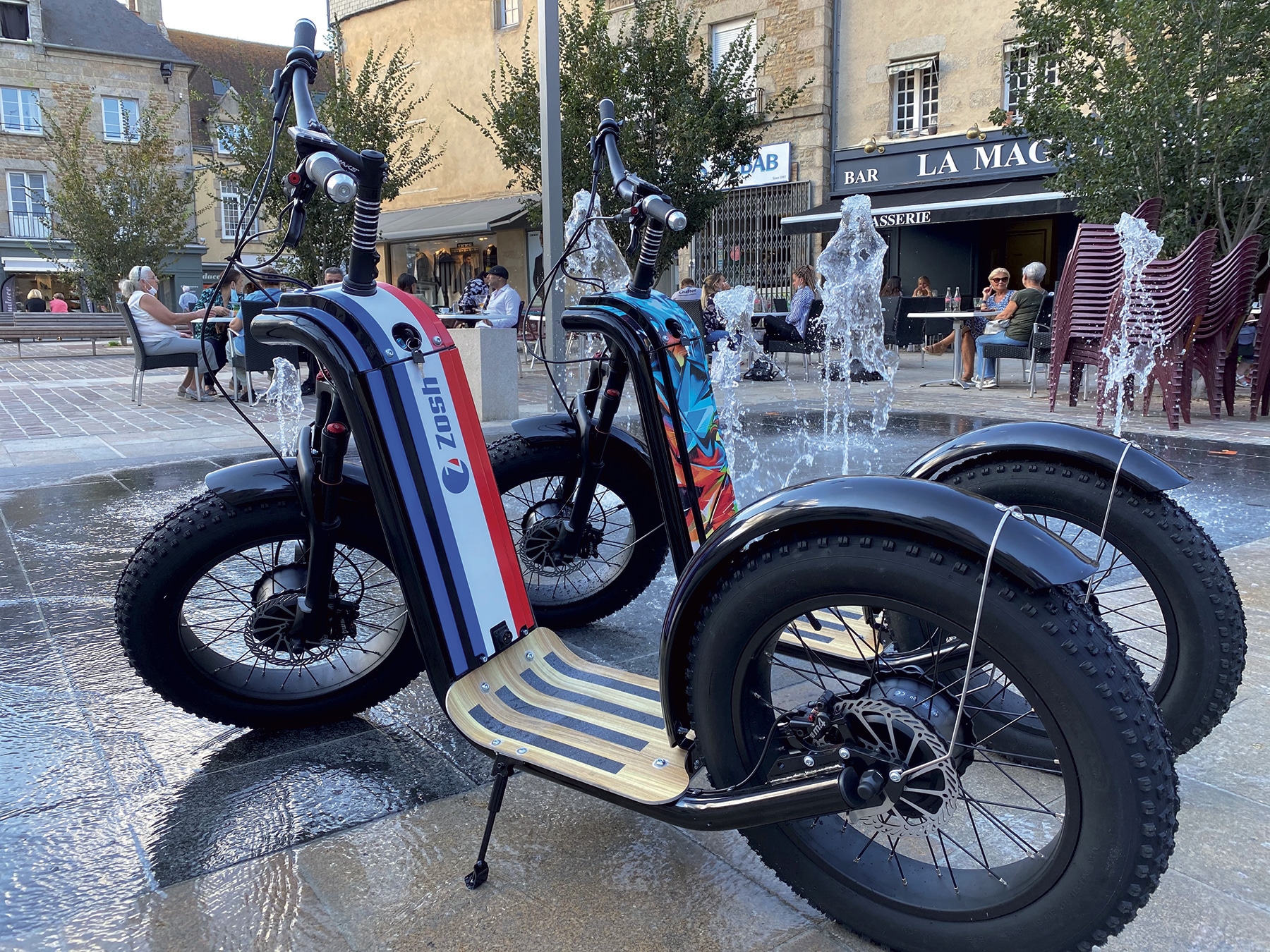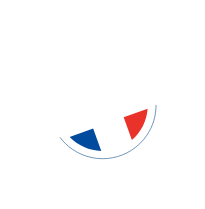 ZOSH
City
The electric scooter was designed for the city; the Zosh City is a one-motor model.
One-of-a-kind scooter, one of the best scooters for the city, and riding on paths!
autonomy in the city and on paths
payload thanks to our steel chassis
In the city or on paths, you will effortlessly and comfortably ride standing up around the city. Its large wheels, its large tires, and its suspended fork will provide you with great stability and safety. No more traffic jams in the city. You will happily commute with your Zosh in record time.
Without breaking a sweat, you can wear your suits and formal clothes without worrying about your looks. And on the weekend or holidays, your Zosh City will allow you to ride on any paths, forest trails, seashores, or by the rivers… Autonomy is one of the most important elements, therefore you will be able to ride for 49 miles (80 km). In a nutshell, the Zosh is a vehicle that allies enjoyment, safety, and looks.
---
The Zosh all-terrain scooters are the only ones to offer a large customizable surface!
Starting off with a kick, you release the accelerator, and you can then chart your course. The scooter is locked at 12 mph or 15 mph (20 km/h or 25 km/h) according to national/local regulations and has CE certification.
The use of the electric scooter will have to be adapted according to the legislation of the country in which you wish to drive. In the absence of regulations, the use of the electric scooter is reserved for use off public roads. Possibility to choose a maximum speed of 20 km / h according to the legislation of your country.
Why is the Zosh City so unique?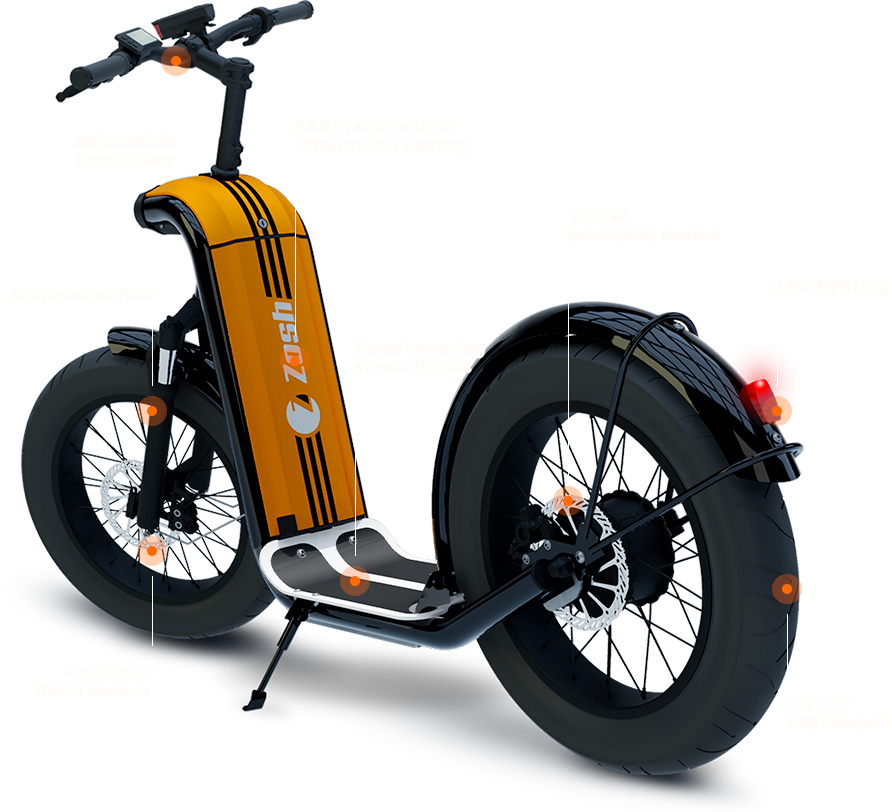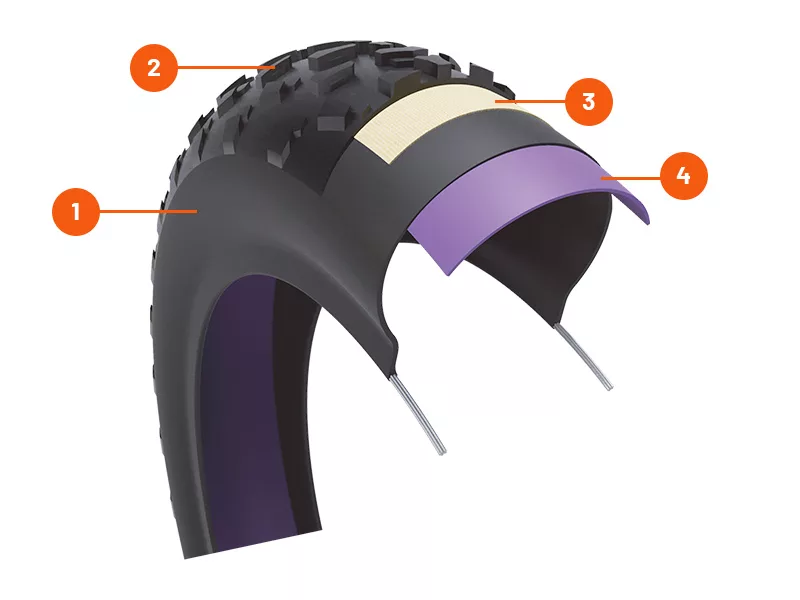 Anti-puncture tires for more peace of mind
Caoutchouc gomme dure
Big studs
Kevlar anti-puncture tape
Anti-puncture leather strip placed between the tire and the inner tube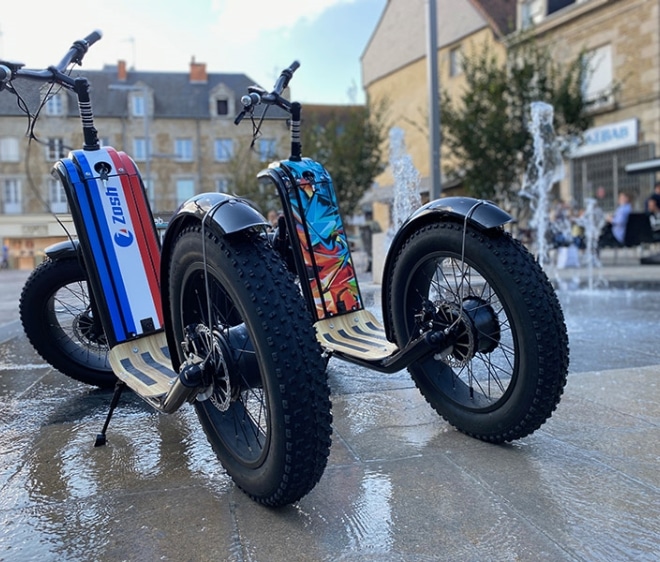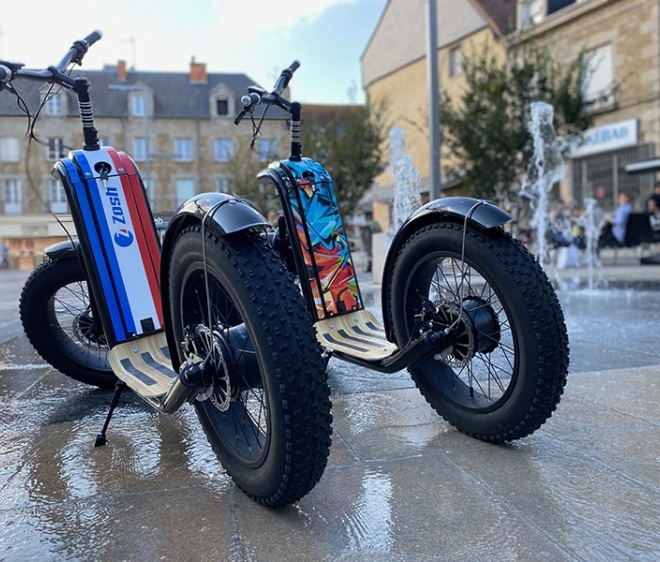 An agile and easy-to-use electric scooter
Maximal speed is electronically limited to 15 mph – 25 km/h, unlimited speed is available on demand and for use on private properties only, we do not take responsibility for any abuse!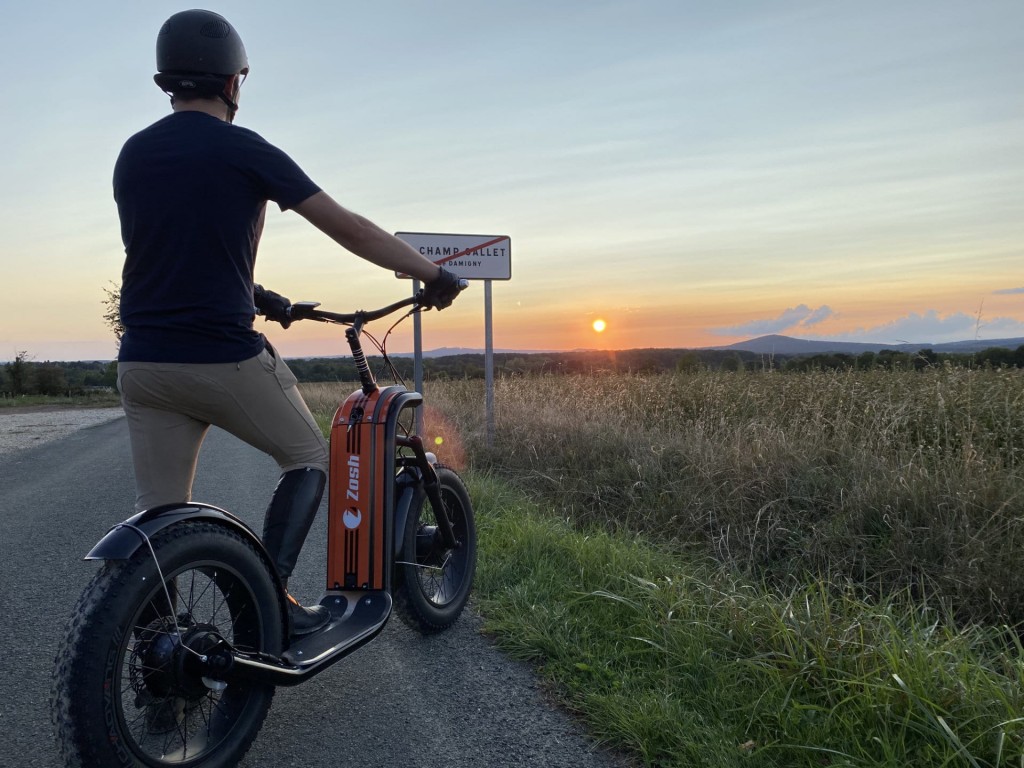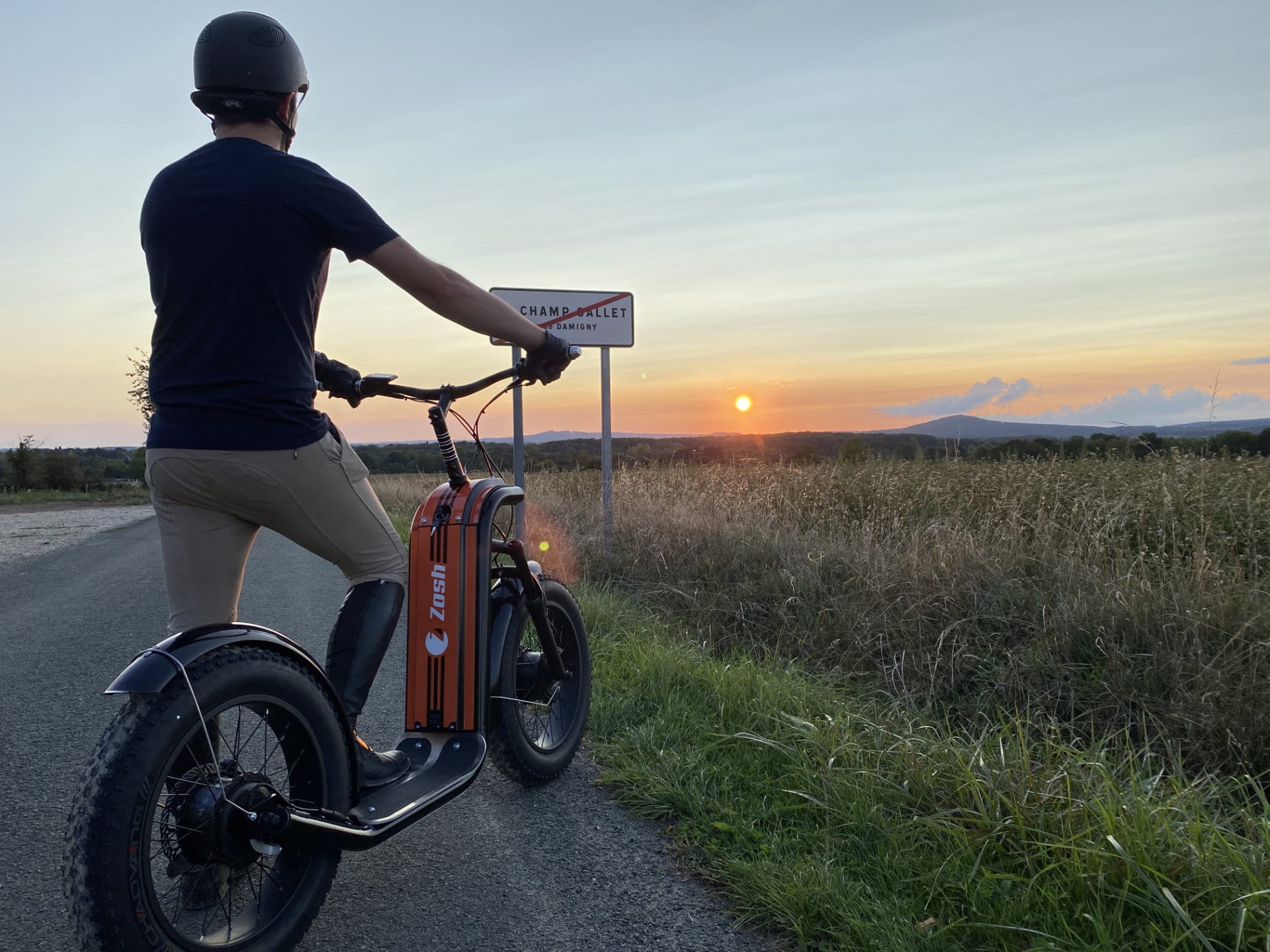 An electric scooter with great autonomy
From 31 (50 km) to 49 miles (80 km) autonomy depending on the urban or all-terrain conditions (user's weight, ground, inclination, average level of support, etc.) Great autonomy is guaranteed to go on long rides or for everyday use.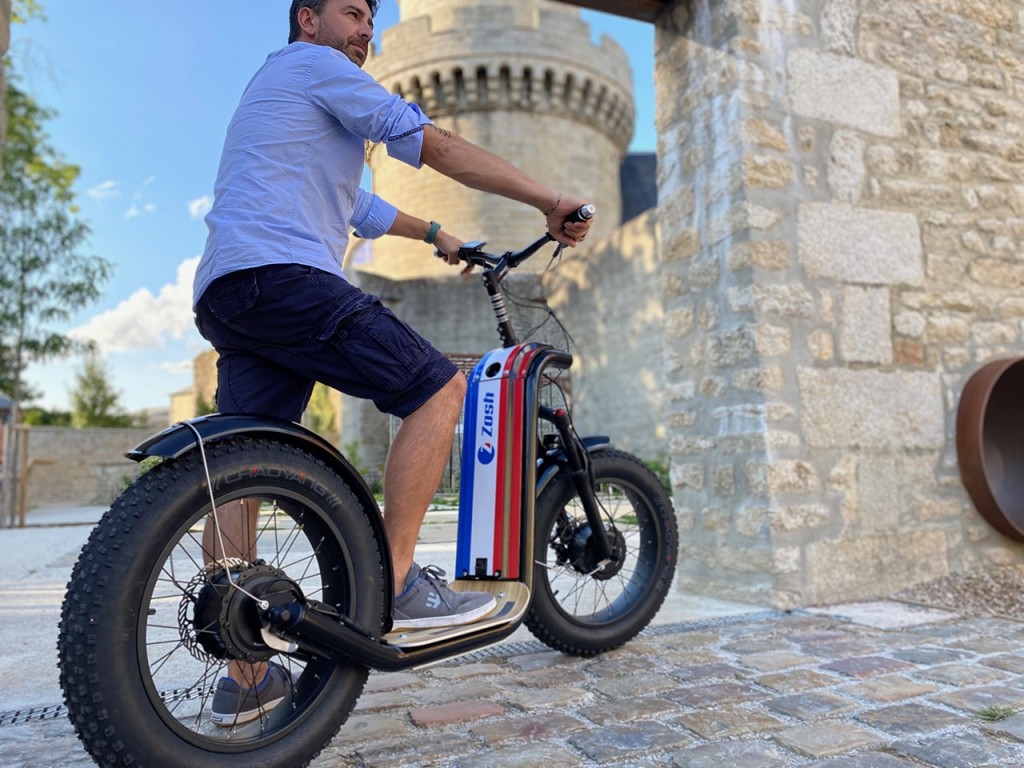 An efficient and safe all-terrain electric scooter
High-end chassis composed of 2 tubes of 50mm in diameter. Shimano or Magura 4-pistons brakes were initially used for competition and 180 mm discs identical to those used on mountain bikes. 20×4 FAT tires.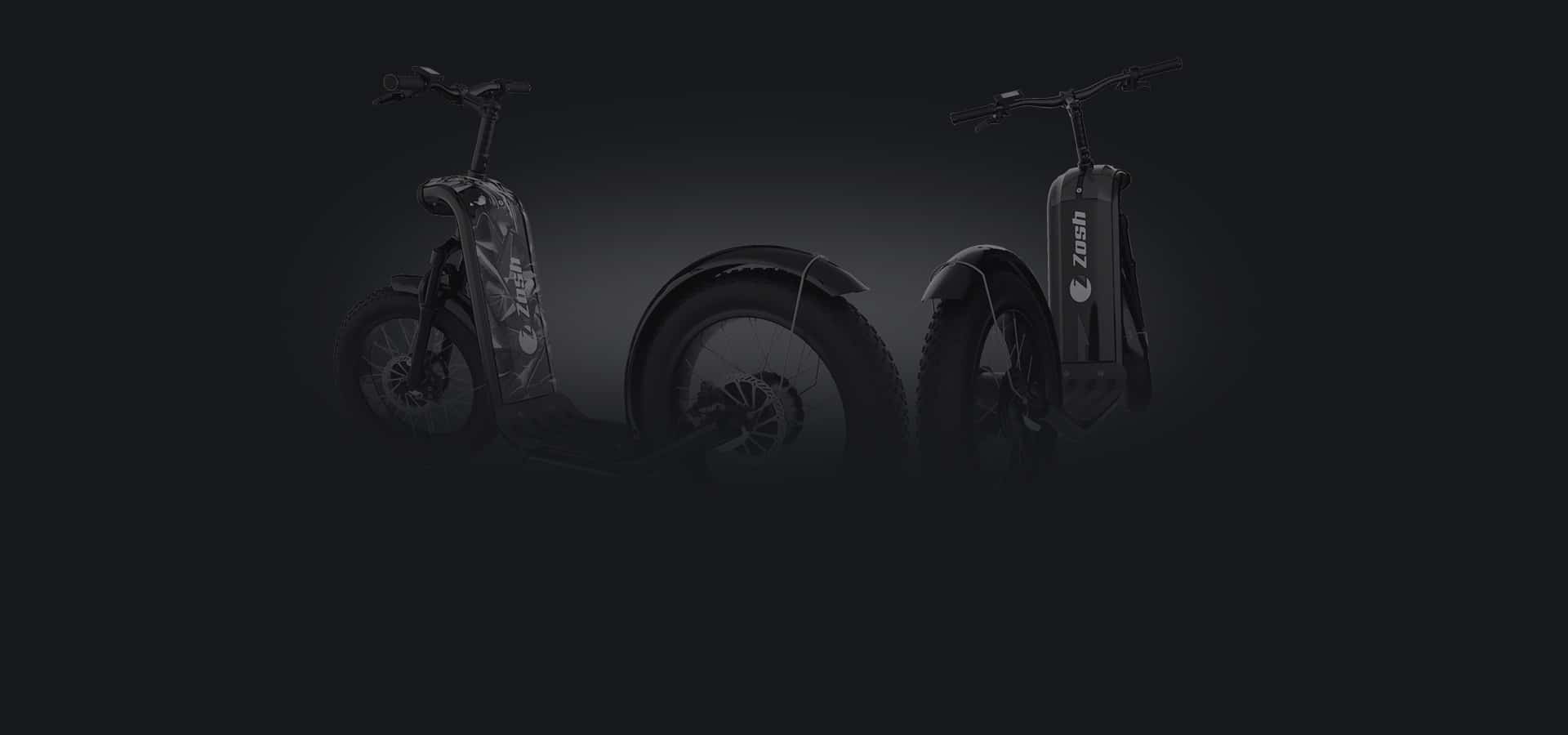 Features
Dimensions

43in x 29in x 67in / 110cm x 75cm x 172cm

HEIGHT UNDER PLATFORM

10 inches / 26 cm

WHEELBASE

48 inches / 123 cm

WEIGHT

66 lbs. (30 kg) for the one motor version et 79 lbs. (36 kg) for the dual-motors version

MAXIMUM LOAD

330 lbs. (150 kg)

WHEELS

20-inch FAT wheels with reflective markings on the sides

TIRES

Anti-puncture tires with kevlar strip integrated into the rubber and 1.3mm natural leather strip located between the tire and the inner tube

BRAKING

4-pistons Shimano or Magura brakes, 180mm discs

MOTOR(S)

750W nominal high torque brushless motor (1200W peak)

LCD SCREEN

speed control, assisting level, mileage, operating time, USB output to connect your phone or another electric accessory etc.

BATTERY

20 A/h Lithium/ion battery integrated into the chassis (35 A / h optional)

CHARGER

9-amp or 12-amp charger in option (charge in less than 3 hours)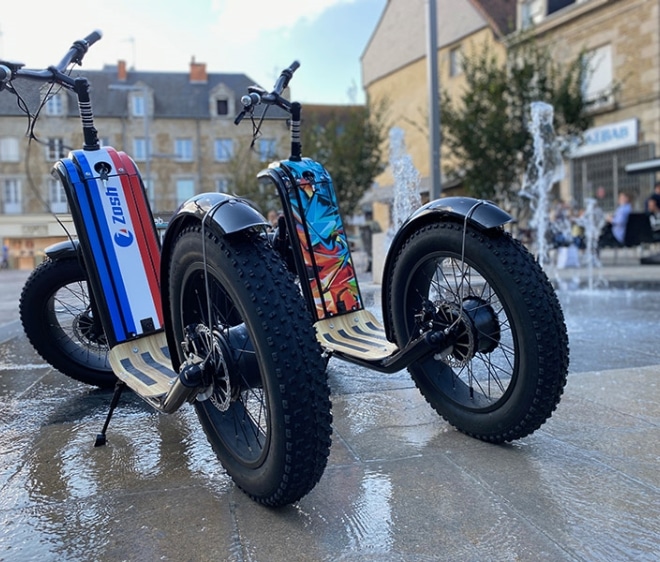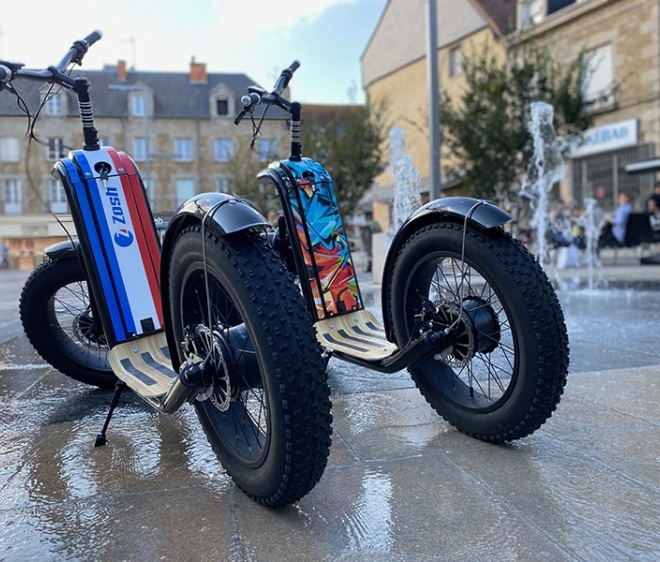 Convinced?
Contact us to have more information